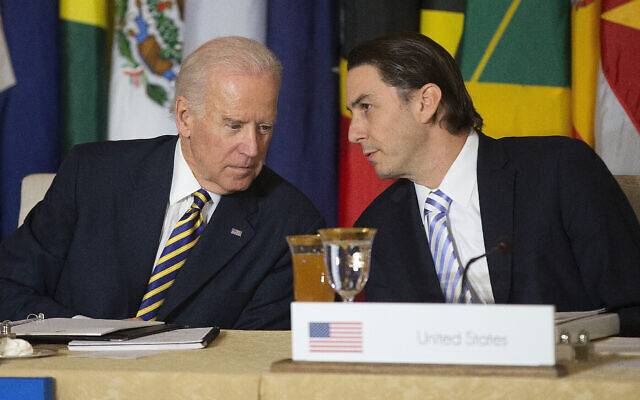 BEIRUT — After months of discussions, a United States-brokered proposed deal to bring natural gas to Lebanon from Egypt by way of Jordan and Syria appears to be on the verge of being finalized, but the politics surrounding the project remain thorny.
Last week, a spokesperson for Prime Minister Najib Mikati told L'Orient Today following Mikati's visit to Egypt, that Egyptian authorities had verbally agreed to sign an agreement for the project to go forward.
"The deal still awaits Washington's approval to let it take place, considering the sanctions they impose on Syria," he said, adding that the issue should be resolved and the deal ready to go forward in "a matter of days."
On Monday, however, Energy Minister Walid Fayad was quoted by Egypt's Al-Ahram newspaper as saying that "the final signing of the deal will take around two months."
Foremost among the issues that have threatened to derail, or at least delay, the deal is pushback from some quarters in Washington over the project's potential to benefit the government of Bashar al-Assad and an ongoing debate over whether the arrangement would violate US sanctions upon the Syrian regime.
The waters were further muddied over the weekend, as reports emerged in Israeli media alleging that Amos Hochstein, the US State Department's senior advisor for global energy security — who was himself born and raised in Israel and who is mediating the Lebanese-Israeli maritime borders negotiations — had brokered a "secret agreement" for Israel to supply gas to Lebanon via Jordan. If true, such an agreement would violate Lebanese law, which since 1955 has mandated a boycott of Israel.
The story came out ahead of Hochstein's anticipated visit to Lebanon to work on the separate file of maritime border negotiations between Lebanon and its southern neighbor.
Both Lebanese and US officials were quick to issue denials. Lebanese Energy Minister Walid Fayad called the reports that Lebanon would receive Israeli gas "totally and completely untrue," while Hochstein said in a statement that "media reports that the United States has brokered an energy deal between Israel and Lebanon are false."
Long before the reports arose of a secret deal between Lebanese and Israeli officials, there had been speculation that some quantity of Israeli gas would indirectly end up in Lebanon under the agreement with Egypt, as Egypt imports gas from Israel. However, Fayad said in a statement released Sunday that the gas sent from Egypt would, in fact, end up in Syria, where it would then be swapped for Syrian gas that would be sent on to Lebanon.
Laury Haytayan, an oil and gas expert who closely follows the Egyptian gas deal and the Lebanese-Israeli maritime border negotiations, told L'Orient Today that the Israeli media reports could be part of an attempt to damage the gas deal or the maritime border negotiations.
"It could be leaked to try to affect the maritime border negotiations and it also could be fake news leaked because the Republicans are not happy with the [gas] deal and they are questioning Biden's policy in Syria," Haytayan said, adding that "also in Israel, there are parties that are opposed to the deal because they feel it is going to empower Hezbollah."
Ironically, the announcement of the deal was widely seen in Lebanon as a US attempt to keep Hezbollah from claiming credit for alleviating Lebanon's energy crisis.
The US announced the plan to bring gas to Lebanon via Egypt in the immediate wake of Hezbollah leader Hassan Nasrallah's announcement, made at the height of Lebanon's fuel crisis last summer, that his organization would bring Iranian fuel to Lebanon to alleviate the shortages. When asked about the reports of an energy deal between Lebanon and Israel, a Hezbollah spokesperson pointed L'Orient Today to the Energy Ministry's denial but did not comment further.
The sanctions debate
Before the question of a purported backroom agreement with Israel bubbled up, the main political issue facing the gas deal — and a separate proposal to bring electricity from Jordan to Lebanon via Syria — was the question of sanctions. Officials in Lebanon, Egypt and Jordan had been wary that they could run afoul of sweeping US sanctions on those who do business with Syria under the Caesar Act passed in 2019, and had pushed for a formal sanctions waiver.
The US has issued such waivers in other situations: for instance, to allow Iraq to purchase electricity from Iran, which is also under American sanctions.
However, the Biden administration has taken the position that the Lebanese gas deal does not require a waiver. Instead, they have contended that the project does not fall under the Caesar Act in the first place, because the provision of energy to Lebanon is considered a humanitarian matter, and because the Syrian government would receive no financial benefit from the project.
A Democratic congressional staffer familiar with the deal, who spoke on condition of anonymity, told L'Orient Today that both the gas deal and a separate deal in the works to import electricity from Jordan to Lebanon were structured to avoid triggering Caesar Act sanctions or any of the other US sanctions.
"First and foremost, it should be understood that in neither of these arrangements, neither the natural gas pipeline nor the Jordanian electricity arrangement, … will there be nor has there been contemplated any direct payments to the Assad regime," he said. "No Caesar Act sanctions are triggered, nor are any of the provisions under … any of the other sanctions."
The staffer argued that the foreign policy benefits to the US from helping Lebanon get out of its electricity crisis, and thus away from the "precipice of further instability and further chaos", outweigh the indirect benefits Assad might garner from the deal.
"Our perspective is that Lebanon can't begin to recover, can't begin economic repairs, economic recovery, if it continues to face this electricity crisis," he said. "...The last thing we need is another collapsed state in the Middle East."
However, there has been pushback against the deal in Congress, particularly on the Republican side. Last week, a bipartisan group of Congress members sent a letter to President Joe Biden urging him to utilize the Caesar Act to "maintain the Assad regime's isolation" and to deter other countries in the region from normalizing relations with Syria. In recent months, relations between Assad's government and Gulf countries, in particular, have warmed.
The letter did not explicitly mention the Lebanon energy deals. However, Sen. James Risch (R-Idaho), one of the signatories of the letter, told L'Orient Today in a statement, "Bringing Egyptian gas to Lebanon via Jordan and Syria would both benefit Assad financially and fuel even more corruption in Lebanon. There are other ways to meet Lebanon's energy needs, and the administration should pursue those options rather than benefiting the Assad regime in violation of U.S. law."
Last year, congressional Republicans attempted to legislate a requirement for the Biden administration to report to Congress on the benefits the Assad regime would receive under the Lebanese gas deal. The proposal was voted down, but a number of Republicans have continued to push back against the project.
In a statement posted on his Twitter account on Friday, Sen. Ted Cruz (R-Texas), wrote, "Lebanon should absolutely worry about violating US sanctions. So should every other country involved. Congress isn't going to allow Team Biden to enrich Iran's proxies, especially not bloody tyrants like Assad. US sanctions will be enforced."
A State Department spokesperson told L'Orient Today, "The lack of fuel and power in Lebanon is threatening the delivery of critical services to the Lebanese people, such as health care and water," adding that sanctions on Syria were not intended "to impede humanitarian activity or the provision of assistance to all in need."
The spokesperson said, "We are in contact with the governments of Jordan, Egypt, and Lebanon, as well as the World Bank [which will potentially fund the project], to gain a more complete understanding of how these arrangements would be structured and financed, and to ensure they are in line with U.S. policy and address any potential sanctions concerns."
In light of the ongoing back and forth, Lebanese, Jordanian and Egyptian officials have been pushing for formal assurances that they would not be sanctioned. On Friday, US Ambassador to Lebanon Dorothy Shea met with Mikati and gave him "an official written communication from the U.S. Department of the Treasury that answered some of the concerns that the authorities had," Shea said in a statement.
Randa Slim, director of the conflict resolution and track II dialogues program at the Washington-based Middle East Institute, said while it is not a formal sanctions waiver, the letter from Shea is "likely to assuage the concerns of many of the actors on the Lebanese scene, like the EDL head, for example, [referring to the Lebanese state utility Electricite du Liban] that they're not going to run into sanctions personally if they were to engage in this deal."
So far, Slim said, "There is no legal threat to the deal." But she noted that it could still be vulnerable politically, particularly in light of the recent court case in Germany that found a former Syrian intelligence official guilty of crimes against humanity.
While there is no monetary payment to the Syrian government under the proposed deal, Slim said, "Assad is getting something from this deal … He cannot get it in cash, but he's going to get the equivalent of it in gas and electricity … Also, there are arguments that this is going to put Assad back in the center of regional politics, which, in fact, to Assad is more important than the gas he's getting from Egypt, or the electricity he is getting from Jordan."
However, Slim said she anticipates that opponents of the Assad regime in Washington will ultimately devote their efforts to trying to dissuade the Gulf countries from normalizing with Syria and let the Lebanese deal slide.
"Without power, this country is going to fail totally," she said. "And the last thing anybody wants is another state failure in the Middle East … with all its repercussions, especially in terms of economic refugees heading to Europe, from Lebanon — now not Syrian, but Lebanese. And so this is the primary motivator of this deal."

BEIRUT — After months of discussions, a United States-brokered proposed deal to bring natural gas to Lebanon from Egypt by way of Jordan and Syria appears to be on the verge of being finalized, but the politics surrounding the project remain thorny.Last week, a spokesperson for Prime Minister Najib Mikati told L'Orient Today following Mikati's visit to Egypt, that Egyptian authorities had...