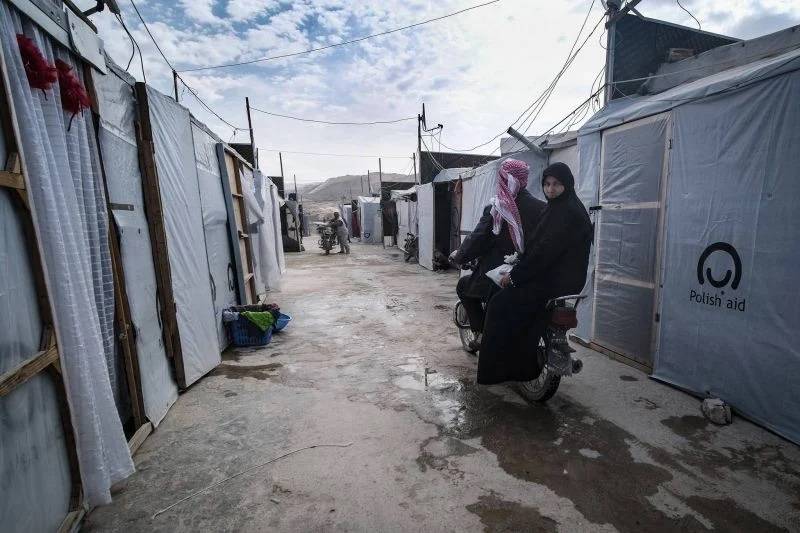 In crisis-ridden Lebanon, the controversial issue of Syrian refugees has resurfaced following several reported raids on and deportations of displaced Syrians.
"The army has deported more than 50 Syrians from Lebanon in the past two weeks," a Lebanese Army official told AFP, speaking anonymously because they were not allowed to speak to the press.
A humanitarian source told L'Orient-Le Jour they had noticed increased army intelligence raids on Syrian communities in Beirut and the Mount Lebanon area since the beginning of April. Approximately 450 Syrians have so far been arrested in Lebanon in 2023, and at least 66 of those have been confirmed deported, according to the humanitarian source.
Amnesty International has criticized Lebanon for the "unlawful deportations of Syrian refugees," without "respecting due process."
Meanwhile, the United Nations Refugee Agency (UNHCR) confirmed to L'Orient-Le Jour reports of the Lebanese Army's increased operations in Syrian communities in Mount Lebanon and North Lebanon.
"As of April, UNHCR has received reports of at least 13 confirmed raids," said the agency, adding that it had also received reports of detention and forced departures of Syrians, including refugees who were registered with UNHCR.
Between Lebanon and Syria
According to a military source who spoke to L'Orient-Le Jour on the condition of anonymity, the decision to deport individuals who entered Lebanon illegally without passing through border crossings "was authorized by a decision made on April 24, 2019, by the Higher Defense Council."
"These deportations are not something new. They have been taking place regularly as crime and illegal entries are rising. This is not to mention the exacerbated feeling of injustice among the Lebanese population that has become extremely impoverished by the national currency's collapse," the source added.
According to a security source, who spoke to L'Orient-Le Jour on condition of anonymity, the issue at the heart of this matter is the movement of Syrian nationals between Syria and Lebanon through illegal routes, which enables them to maintain their refugee status — a right, the source says, they are no longer entitled to once they return home.
These developments have been unfolding against a backdrop of a troubling rise in hate speech and xenophobia toward refugee communities in Lebanon, which are financially assisted by UNHCR. Many Lebanese accuse Syrians of taking jobs from the local population, abusing financial aid and being the cause of the prevailing insecurity in the country.
This rhetoric has been instrumentalized by the political class for community, demographic, and partisan purposes. Notably, most Syrian refugees settled in Lebanon are of the Sunni faith.
On Monday, the municipality of Faitroun in Mount Lebanon announced in a statement restrictions on Syrian refugees, including checks on their residency and work credentials, to ostensibly maintain security and public stability, and to try to put an end to any possible tension.
On Tuesday, Kataeb party leader Samy Gemayel called on international organizations to stop providing aid to Syrian refugees in Lebanon and instead support their return to Syria, arguing that Western countries, notably the European Union, "bear the greatest responsibility in this matter."
Since the start of the Syrian war in 2011, hundreds of thousands of Syrians have fled to neighboring Lebanon to escape the conflict and the repression of President Bashar al-Assad's regime.
Even before the war erupted in 2011, Syrian laborers were traditionally hired in Lebanon for work in construction and agriculture.

In December, General Security's then-chief Abbas Ibrahim told L'Orient-Le Jour there were an estimated 2.08 million Syrian nationals in Lebanon, including 1.3 to 1.4 million displaced persons (830,000 of whom are registered with the UNHCR). These figures mean that the Syrian population in Lebanon amounts to more than a quarter of the Lebanese population.

"In the absence of accurate statistics, we estimate that these figures have been greatly exceeded today, given the record number of unregistered births among Lebanon's Syrian population," said the head of the General Security press office, Gen. Elie Deek. General Security is generally responsible for foreigners' affairs and has not been involved in the recent deportations.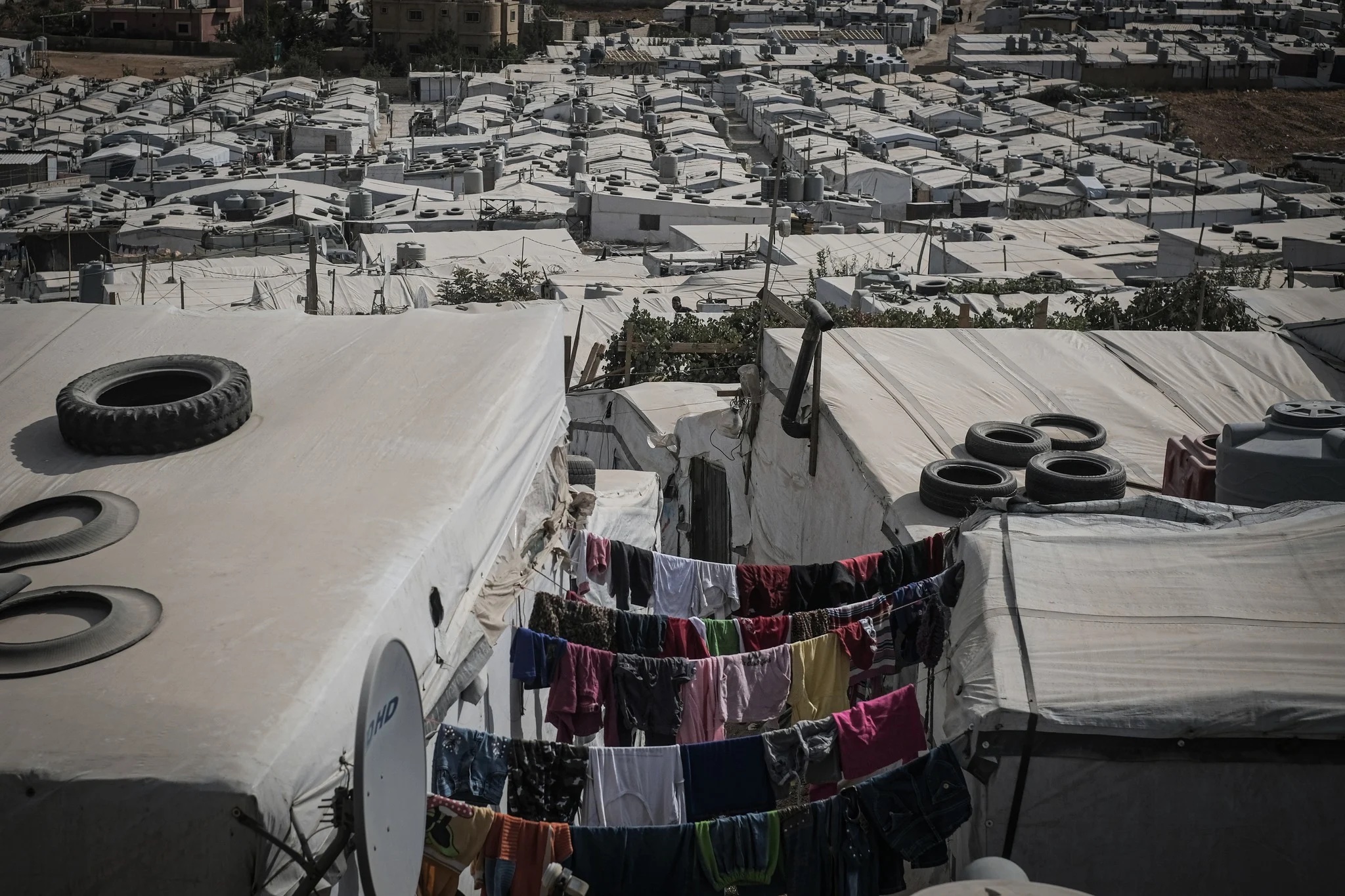 An informal Syrian refugee camp in Arsal. (Credit: João Sousa/L'Orient Today)
The principle of non-refoulement
As the situation for Syrian refugees in Lebanon becomes increasingly dire, cries of alarm are multiplying.
The Syrian NGO Access Center for Human Rights, which is based between Lebanon and France, reported the deportation of 10 Syrian refugees on April 16; the 10 had been arrested in Jounieh. Hundreds of other Syrians were reportedly deported on April 19 after raids in the areas of Burj Hammoud, Rashmaya, Ablah and other regions.
They were all reportedly handed over to the Syrian army, with the first group being deported at the Wadi Khaled border, and the second group at the Masnaa border crossing.
Amnesty International, however, was able to verify only one case of deportation in April, that of a refugee wanted by the Syrian authorities for evading military service.
According to the organization, the Syrian man was arrested at his home in Burj Hammoud with his wife and daughter and was taken directly to the Syrian border, with no possibility of challenging his deportation. The man was registered with the UNHCR, Amnesty International reported.
"It is extremely alarming that the military is deciding the fate of refugees without due process or allowing those facing deportation to challenge their deportation in court or seek protection," Aya Majzoub, deputy regional director for North Africa and the Middle East at Amnesty International told L'Orient-Le Jour on Monday.
"No refugee should be sent back to a place where their life would be in danger," she added.
It is of note that Lebanon is a signatory to the International Convention against Torture and its optional protocol and is bound to the principle of non-refoulement, which prohibits the extradition of a person to a country where they may face torture and persecution.
Rising tensions
Tension continues to rise between refugees and the Lebanese population, as is visible on social media and in areas with a high concentration of Syrian communities.
The demonstrations and counter-demonstrations due to take place Wednesday were banned on Tuesday night by caretaker Interior Minister Bassam Mawlawi, citing security reasons.
Syrian refugees calling on UNHCR to take a firmer stance against deportations on one side, and groups of Lebanese demanding the return of Syrian refugees to their country on the other.
Ziad Sayegh, Executive Director of Civic Influence Hub (CIH), which describes itself as a nonprofit, nonpartisan pressure group, and an expert on the refugee issue, warns that the situation is dangerous and could become explosive and even bloody. "Two victim populations are now pitted against each other: the Syrian refugee population and the Lebanese population," he told L'Orient-Le Jour, accusing some media outlets of promoting an orchestrated campaign against Syrian refugees and a populist discourse.
"The issue of Syrian refugees is being brought up again and one can't help but wonder if it is a diversion tactic from other pressing issues in Lebanon, such as the presidential vacuum, the blocked depositors' money in banks, the economic and financial crisis, the widespread armament," Sayegh said.
"All this seems to protect those in power," he added, blaming the Lebanese authorities for not having adopted a clear policy vis-à-vis the issue of the Syrian refugees.
"The issue requires solutions in cooperation with UNHCR, based on a number of principles, given the demographic weight that Syrian nationals represent in Lebanon today," Sayegh said.
This article was originally published in French in L'Orient-Le Jour. Translation by Sahar Ghoussoub.

In crisis-ridden Lebanon, the controversial issue of Syrian refugees has resurfaced following several reported raids on and deportations of displaced Syrians."The army has deported more than 50 Syrians from Lebanon in the past two weeks," a Lebanese Army official told AFP, speaking anonymously because they were not allowed to speak to the press. A humanitarian source told L'Orient-Le Jour...