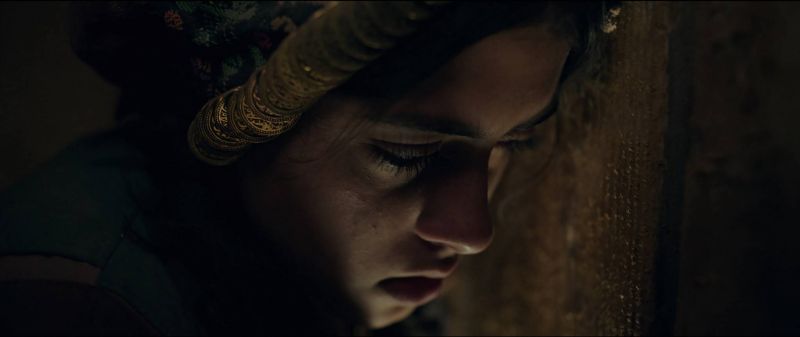 BEIRUT — "My grandfather is from Ramleh and my father was also born in Palestine, in 1948," says filmmaker Darin Sallam. "He was six months old when they left to Jordan. I was born in Kuwait, but every summer we came to Jordan and my grandfather used to tell me all these stories, like how [an Israeli soldier] put a gun to his head."
She smiles. "I think he liked to say things to make a hero of himself, in a funny way. I wasn't sure if I should believe him," she chuckles, "but hearing stories about Palestine was part of our summer."
Sallam will be in Beirut this week to present "Farha," her widely praised debut feature. It will be projected at Cinema City, Beirut Souqs shopping mall, on June 10, officially opening the 11th edition of Ayyam Beirut al-Cinema'iyya (Beirut Cinema Days), returning after a three-year hiatus.
A non-competitive festival, Ayyam Beirut was founded in 1999 by Beirut DC (Beirut Development and Cinema), a nonprofit association of Lebanese filmmakers and enthusiasts dedicated to supporting the region's engaged cinema. There is great diversity among the 30-odd titles on show this year, but more than one film touches on the theme of displacement.
Documentary-inspired fiction
"Farha" is a fiction film inspired by historical events. In the spring of 1948, the year of Palestine's Nakba (Catastrophe), a little girl named Radiyyeh (the titular Farha) was trying to talk her father into letting her go to school in the nearby town, like her best friend Farida.
It's a coming of age tale, set in a universal dynamic of family affection aggravated by generational differences and the tension between tradition and change. Percolating nearby was another equally pervasive story, one of declining imperialism, insurgent settler colonialism and ethnic cleansing.
Though her film is based on true events, Sallam says, it's no documentary.
"What inspired me is the premise: a girl locked up in a room by her father to protect family honor. There used to be a lot of rape back then. Her father never returns, so she ends up trapped there. The woman who inspired me survived 1948 and made it to Syria, where she met my mother and shared her story with her. When my mother grew up, she shared the story with me, but I was always curious about the details. What happened while she was trapped? How did she escape?"
Aside from the oral histories of people who witnessed the Nakba and the documentation of books and archives, Sallam says her film is completely fictional.
"In the real story, Farha's stepmother saved her life," she says. "While writing, I decided I want my character to find a way out by herself. I didn't want to make something political. I wanted a humane and artistic film more than a film about war, a film about this child who was deprived of her dreams and childhood."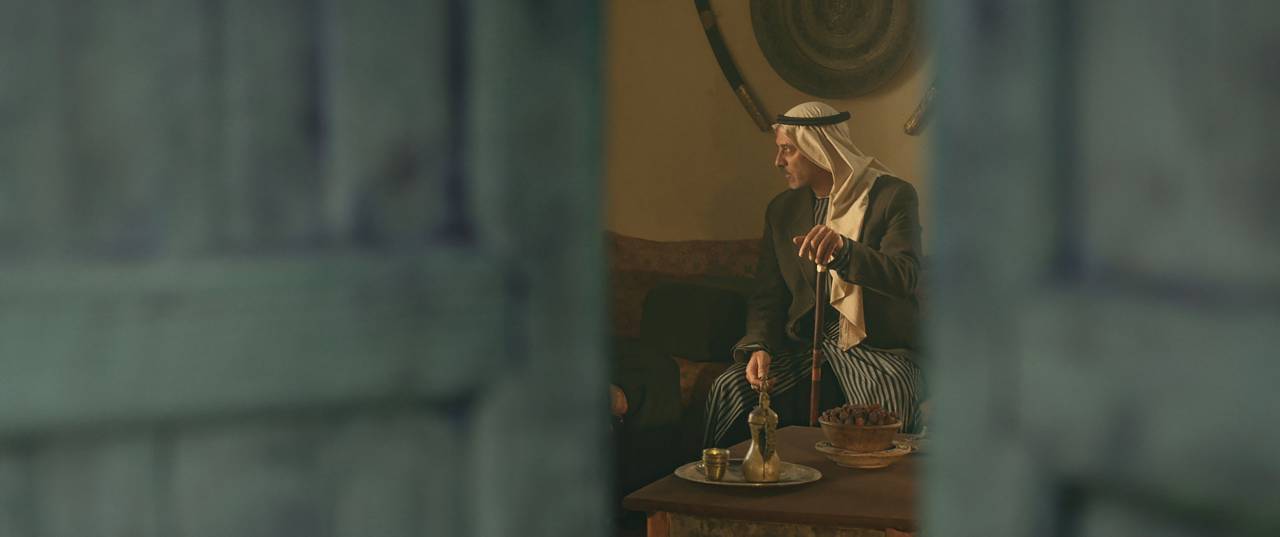 A still from Darin Sallam's debut feature 'Farha.' (Courtesy of Ayyam Beirut al-Cinema'iyya)
It took years of script development and financing to complete "Farha," and the film's release comes at a time when life for Palestinians — in the occupied territories and in '48 Palestine — has been particularly difficult. When it comes to getting Palestinian stories distributed and seen, a surfeit of television news coverage isn't necessarily a good thing.
"I was told many times, 'Why don't you make this about a Syrian girl?'" she recalls. "Syria is more fashionable now."
Sallam seems uncomfortable with the opportunism implied by these suggestions.
"I decided that I wanted to be loyal to this time, 1948, because it's really not mentioned a lot, and rarely mentioned in cinema," she says. "I was really happy with foreign audiences' responses, that this story can happen anytime, anyplace in the world. I think emotions should lead this film, not politics. Not propaganda."
"I remember during the world premiere [at Toronto], the events at Sheikh Jarrah were happening. This wasn't necessarily good for us, because maybe some people would want to bury the film."
The Israeli state jealously guards control over the Palestine narrative, including depictions of the Nakba. Sallam's film includes a sequence involving a Haganah unit that illustrates the Palestinian experience of ethnic cleansing, one that she fought to retain.
"While traveling to festivals developing this project, many people tried to convince me to change this scene, make it more romantic — maybe to make one of the Haganah soldiers save Farha's life, or help her escape. Maybe this could happen, but that's not what the film is about." She pauses. "This confirmed to me the importance of this scene. Some people told me 'If you change the scene, maybe the film will travel more and go to bigger festivals.' But for me, it's perfect. I'm happy with how it's going and where it's going."
"They say that the old will die and the young will forget," she says. "The old might die but, with a film like this, the young will remember."
Celebrating creativity despite crises
For 10 days, June 10-19, Ayyam Beirut will project lauded recent and older films from Lebanon and elsewhere in the Arab world at venues in Beirut and around the country. In parallel, Aflamuna streaming service is showing Ayyam's program throughout June.
The festival program includes several sections of features (fiction and nonfiction films) and shorts as well as exhibitions and talks before closing with a concert by vocalist Rima Khcheich. Sallam is among the several filmmakers who will be available for conversation with the audience after their works are projected.
The Spotlight on Beirut DC section comprises a few Beirut DC-supported films, like "Farha," that are currently touring international festivals. Other titles include "The Sea Ahead," 2021, the debut feature of Lebanon's Ely Dagher, and "Captains of Zaatari," 2021, the debut feature-length documentary of Egyptian director Ali Al-Arabi.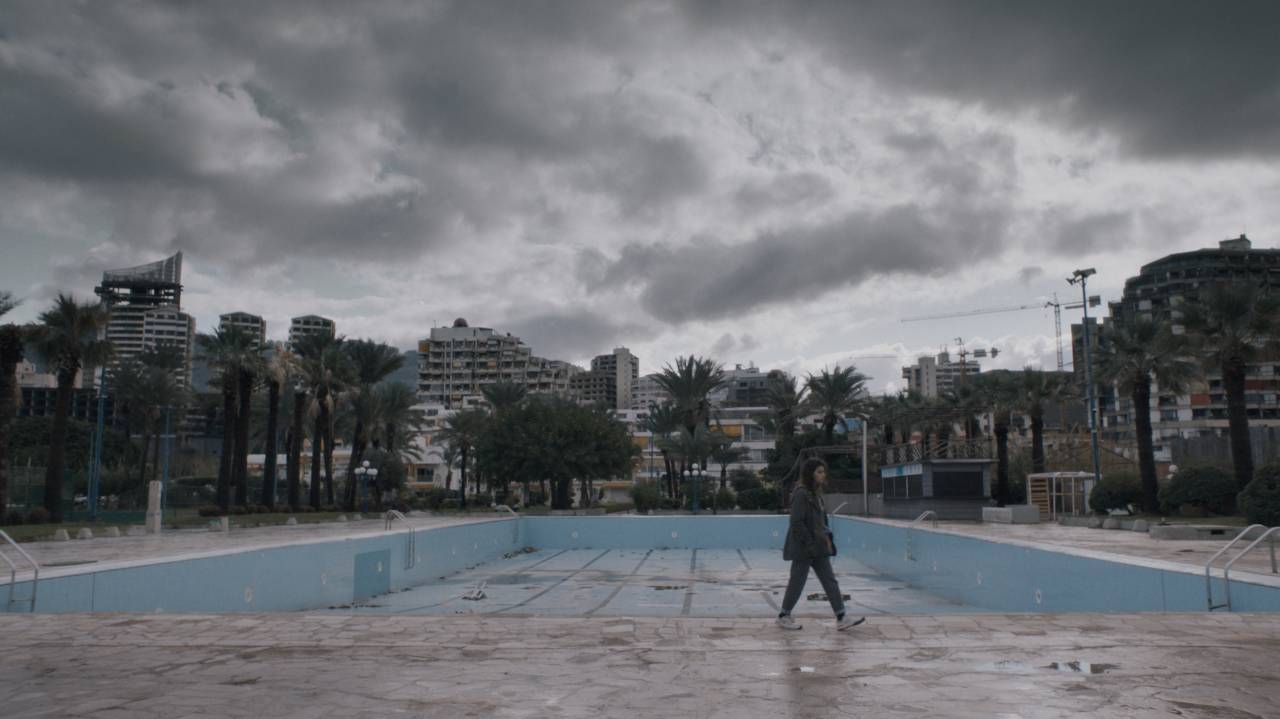 Manal Issa in a still from Ely Dagher's debut feature 'The Sea Ahead.' (Courtesy of Ayyam Beirut al-Cinema'iyya)
Coup de coeur is a selection of works chosen for their resonance with Lebanon's here and the now. Among the notable titles are "Conversations with Siro," Dima El-Horr's intimate documentary on renowned Armenian-Lebanese actor Sirvart Fazlian.
One of the strongest Arabic-language releases of 2021, "Feathers," the debut feature of Egyptian director Omar El Zohairy, is a deadpan comedy that eerily reflects the condition of contemporary Egypt, without ever speaking its name.
Another regional highlight is the beautifully shot, subtly acted "The Stranger," 2021, the Golan-set debut feature of Syrian director Ameer Fakher Eldin.
Ayyam Beirut will also host the Lebanese premiere of veteran auteur Ghassan Salhab's "The River," the story of a final conversation between two lovers, dislocated when military aircraft abruptly shatter the rural calm.
The section In this Place presents a variety of recent and historic Lebanese works that reflect upon Lebanon's recent history through cinema and photography, in hopes of contextualizing the country's somber present and helping imagine a better future.
Titles include works by such foundational artists as Maroun Baghdadi ("Haneen," 1980, and "Little Wars,"1982), Borhane Alaouié ("Beirut the Encounter," 1982) and Jocelyne Saab. After the projection of Saab's 1978 work "Letter from Beirut," historian Fawwaz Traboulsi and filmmaker Mohamed Soueid will dissect her documentation of the Civil War and explore post-war Lebanese cinema's obsession with Beirut's urban fabric, a threatened reservoir of cultural memory.
Lyrical documentary
Among the contemporary titles packaged in In this Place is Simon El Habre's 40-minute non-fiction work "Re-destruction."
This film began life when research and advocacy nonprofit Legal Agenda commissioned a film on corruption in Lebanon. As a director, Habre is not known for fact-heavy institutional documentaries. His two feature-length docs ("One Man Village," 2008, and "Gate # 5," 2011) are on the artistic side of non-fiction film — perfectly framed, highly personal, character-driven works centering on family members.
Downtown Beirut's Grand Theatre in a still from Simon El Habre's 'Re-destruction.' (Courtesy of Ayyam Beirut al-Cinema'iyya)
Habre and co-writer Petra Serhal decided that corruption was too sprawling and complex a topic for the 20-25 minute film the commissioners wanted, so he suggested they focus on the reconstruction policies implemented in Lebanon since the end of the Civil War, and the effect of these policies.
"I suggested this topic because I read a lot about it while working on 'Gate # Five' [whose title names a zone of Beirut port, significant during the Civil War]. It was easier for me to tackle corruption from this perspective in the short period of time they provided."
From commission to post-production, the project took four months to complete.
"I wanted to insert a subtle question mark in the film," he says. "Now, after the explosion, what kinds of reconstruction policies are we going to apply? Are we going to work on the same strategies, with the same mentality? or did we learn anything from everything that's happened? I did this subtly. I didn't want to tackle the explosion in a direct way."
"Re-destruction" is not about Beirut's Aug. 4, 2020, port explosion, though it does include a moment of footage of the blast and its aftermath. Habre's film treats the state's complicity in, and incompetent response to, the destruction of Beirut's port-side neighborhoods as an episode in a longer story — a tale of the symbiotic relationship of Lebanon's political class and members of the business elite, which reinforces their impunity at the expense of the rest of the country.
Visually, the film combines layers of archival footage and still images.
"There are several types of visuals," Habre says. "The challenge was to put them together in a way that they're complementary to each other."
Much of the archival footage and still images, he says, came from filmmaker Bahij Hojeij, from his documentary work in the 1990s. The Lebanese Army provided historical aerial photos of the city — part of an archive of high-resolution images they started compiling in the 1960s. These are complemented by fixed drone shots, gazing down on various Beirut neighborhoods as they look today — inspired by the idea of mapping corruption in the city.
More challenging for Habre are new images of Beirut he shot with his longtime collaborator Bassem Fayed.
"Frankly, I didn't know how to shoot the city in its current state … I really don't want to do something about the city, with anything that is happening. I think anything you say or try to do is gonna look dull and silly and shallow … Psychologically, how can you shoot what is happening in the city at this stage while all your emotions are so fucked up?"
"So we came up with the idea of shooting just fixed shots of details from the locations that we visited — details that I've had in mind for a long time, that I didn't know what to do with. They created a certain feeling in me. I'm not sure what it is exactly."
"All these types of images are linked by voice," he says, "the voices of the witnesses and their stories."
"Re-destruction" is a documentary full of facts — all of them expressed in the testimonies of Beirutis who have witnessed and studied the city's harrowing post-Civil War changes — all accented by images that veer from documentation to lyricism.
Pretty good for a four-month commission.

BEIRUT — "My grandfather is from Ramleh and my father was also born in Palestine, in 1948," says filmmaker Darin Sallam. "He was six months old when they left to Jordan. I was born in Kuwait, but every summer we came to Jordan and my grandfather used to tell me all these stories, like how [an Israeli soldier] put a gun to his head."She smiles. "I think he liked to say things to make...