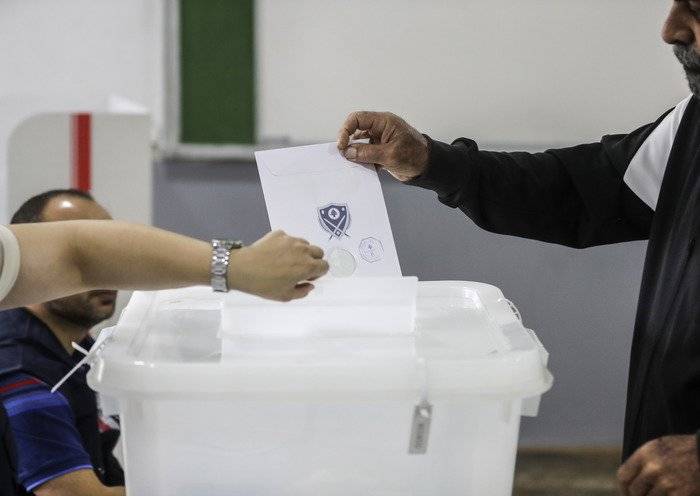 Lebanon is at the Rubicon. October 17, 2019 was a call for radical change. What Kulluna Irada (KI) is after is nothing short of complete political transformation: from sectarianism, corruption and clientelism towards modernity and sovereignty. But "desiring" change is not the same as "effecting" change. As we approach elections, Kulluna Irada believes success requires a clear political vision.
Kulluna Irada's political strategy is built on two foundational beliefs. First, we reject the notion that Lebanon is defined by "different" communities who agree to co-exist. That national construct is artificial, fragile, and in need of continuous re-negotiation – often violently. While sectarian and regional-affinities are certainly present (and KI very much celebrates diversity), we strongly believe a meta-Lebanese "identity" exists and is shared by most of the citizenry.
The second foundational belief is that rebuilding the nation requires a "Republic"—one that reflects, protects, and cultivates the citizen.KI gives substance to ideas by working on constitutional, economic and policy fronts to define the pillars of the "Lebanon 3.0" we aspire to. The fundamental political principles that we adhere to are summarized by a "tripod" of tenets.
The first principle is an unwavering commitment to Lebanon's "sovereignty." Sovereignty cannot be partial and any military presence outside the legitimate armed forces cannot be tolerated. The country is (and should always be) defined by its global orientation and international linkages. But Lebanon must be neutral vis-à-vis regional conflicts it has no interest in. National choices must never be hostage to foreign dictates.
The second principle is a commitment to a civil, decentralized, and modern State. The principle encompasses an institutional building exercise through which the Lebanese State recovers its role as a protector, sustainer, and cultivator of the citizenry. This principle also foresees a State where sectarian considerations (at all levels) are eliminated or, at least, relegated to a separate Legislative Chamber.
The third principle is a commitment to an economic order that prioritizes sustainable growth and social equity. Our view is that a liberal, private sector-led economy with a strong global orientation is best suited for Lebanon's specificities. But KI also believes that unregulated liberalism is inconsistent with the objective of social equity and coherence. Social priorities such as health, education, social safety nets, preservation of national resources and public spaces are not details but rights.
Building Bridges
KI is not a political party (and none of its members will run for the elections). The organization engages and empowers a network of reformists (both in the country and in the diaspora) with the ultimate aim of creating a momentum for change, while conveying a factual message to the international community.
Who do we work with? Our starting point is that we reject the political forces that govern the country through an insidious cocktail of sectarianism, corruption, and incompetence. They are directly responsible for the collapse and misery we're now experiencing. Using democratic means (chiefly, but not exclusively, through elections), our ultimate objective is to rid the system of those politicians. The individuals and groups we work with must share our fundamental political beliefs (i.e., our tripod of tenets) and oppose "the gang of six" and their affiliates.
Moreover, integrity is a key criterion. KI has developed rigorous criteria for both its members and for the political figures it works with and supports. Our partners must be beyond reproach across the financial, political, and personal fronts. But integrity is not enough. We also work with groups and individuals that value teamwork, democratic decision-making processes and collective gains as opposed to self-centered objectives in the interest of the overarching objective of realizing change.
Mediating a dialogue
KI perceives the upcoming parliamentary elections as an important milestone in a longer transformative journey and is working hard with its partners towards a successful outcome.
KI's election effort is multipronged. Until recently, our priority has been to increase the diaspora's election registration rates. Until the election date, our effort will focus on supporting and identifying a new breed of political leaders and groups that sprung from the October 17th uprising, and provide them with the necessary content and support. We will also seek to maximize the chances of winning by mediating a dialogue that aims at forming solid coalitions in the various districts while ensuring national coherence. On the day of the elections, we will strive to increase voter turnout especially among those who, in previous elections, stayed away from the ballot box. The effort, of course, won't be concluded on the day of the elections.KI will actively encourage reform-minded Parliamentarians to work as a unified coalition.
In recent months, there has been a debate on whether the optimal election strategy should involve a large "tent" coalition that includes "traditional" political figures that are part of the opposition, or whether it would be best to form smaller but more homogenous coalitions. Our main role is to help resolve divisions and actively engage as a facilitator/mediator while respecting the positions of the stakeholders. To the extent possible, we favor a unified opposition list (in each of the 15 election districts) with a core that includes as many of the new breed of leaders as possible. We believe this formula has historically proven effective including in recent syndicate elections. In that regard, we've been working with our partners to elevate the debate across two axes: first, helping articulate a political vision that truly reflects the October 17th spirit; and second using data and analytics to elucidate the regional- and electoral-law complexities to raise the chances of electoral success.
Bring in fresh leadership and ideas
The organization was formed six years ago to organize, galvanize, lobby, and create content – all towards the ultimate objective of building a new Republic. While the October 17th uprising proved that change is indeed demanded by the overwhelming part of the population, the Lebanese have yet to prove that they can work together to offer a credible way forward.
In the interest of unifying national efforts and maximizing our impact, the majority of KI and Nahwal Watan's boards voted last October to join forces and members of Nahwal Watan now sit on KI's Board working together as one team towards our common vision. The organization, with a large staff, significant content-creation capabilities, ample resources, and advanced election and diaspora mobilization machineries is now a true powerhouse for change.
KI is a membership-based organization. Every member is an individual who represents solely her/himself. No one represents foreign institutions, governments, or any political party. As noted above, all members have committed not to run for the elections.
KI funds itself entirely by annual fees paid by its members. We receive no funding from any organization, foundation, or foreign country. The budget is entirely used to support the functions discussed above. We recently launched a parallel fundraising effort targeting Lebanese expatriates focusing purely on the upcoming parliamentary elections. Like membership fees, the money raised will come entirely from individuals with no institutional, political, or governmental funding, and will not be used to influence candidate selection. Once the election lists are formed, KI will disburse the funds, and give a clear priority to newer and less established groups and candidates. The funds will be spent on training, polling, platform- and content-building, and advertising.
Lebanon is facing a 'Carpe Diem' moment and we intend to seize the day. The upcoming elections offer a historical opportunity to bring in fresh leadership and ideas. But transformative projects of the kind we're after are never straightforward. The forces of change are undergoing a healthy and rich debate on the path forward. While they may not agree on every detail, they all have one thing in common: they want and are working towards a modern Lebanese Republic. Kulluna Irada is there to unite, support and work with the new breed of leaders.
Kulluna Irada is a Lebanese NGO.
Lebanon is at the Rubicon. October 17, 2019 was a call for radical change. What Kulluna Irada (KI) is after is nothing short of complete political transformation: from sectarianism, corruption and clientelism towards modernity and sovereignty. But "desiring" change is not the same as "effecting" change. As we approach elections, Kulluna Irada believes success requires a clear political...