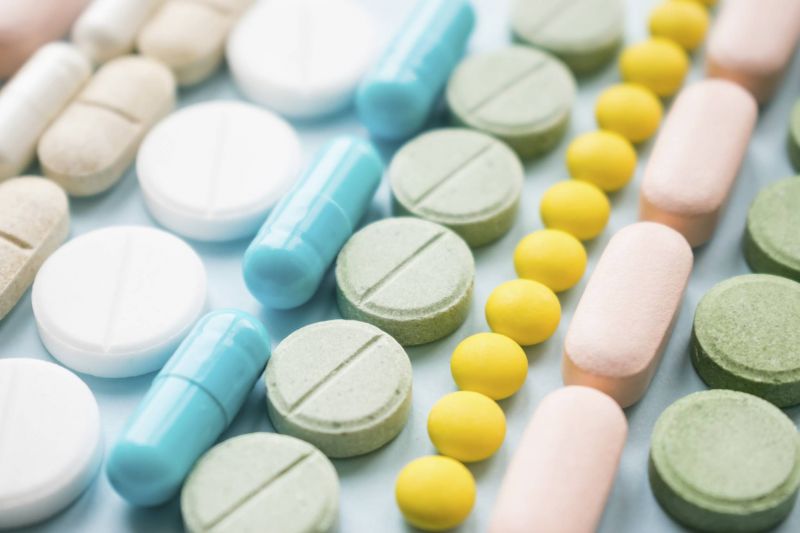 BEIRUT — Forty-one-year-old Wael Kassem was diagnosed with Type I diabetes when he was 12 years old. He has depended on insulin injections to control his blood sugar levels ever since.

When Kassem went to stock up in September, his pharmacist, who usually gives him five boxes of the fast acting insulin pens Novorapid to last him just over three months, said he could only provide Kassem with three.
He then searched around his other local pharmacies for insulin, but they refused to sell it to him, saying they were only supplying regular customers.
Kassem's situation is not unique. Across the country people have been struggling to find the medication they need, turning to social media in their desperation
Last month, Banque du Liban, Lebanon's central bank, had warned that as its foreign currency reserves deplete, it would no longer be able to support subsidies on essential imports — including medicines and the materials needed to produce them. The news of this lifeline being cut has led many people who rely on regular medication to rush to pharmacies to stock up before prices skyrocket.
This rush to stockpile has put pressure on an already strained medicine supply. On Tuesday, pharmacists across the country went on strike to protest medicine shortages, calling on medical suppliers to increase the quantity of pharmaceuticals they deliver.
Imported or produced at home?
What has brought the supply of medication into sharp relief is Lebanon's ongoing foreign liquidity crisis. Access to dollars in the Lebanese pharmaceutical sector is vital, as 81 percent of all medicines are imported from abroad, Karim Gebara, the president of the Lebanese Pharmaceuticals Importers and Wholesalers Association, told L'Orient Today.
Of all pharmaceuticals in Lebanon, 57 percent are brought in from Western Europe, 11 percent from North America, 6 percent from Arab countries and 7 percent from other countries.
Of the 19 percent of medicines produced in country, local manufacturers are split between the production of Lebanese generic medicines at 7 percent and those manufactured under license for foreign companies at 12 percent.
While production takes place in Lebanon, these companies also need US dollars to be able import the raw materials that are used in their factories.
Public or private?
In 2018, Lebanon's pharmaceutical market was estimated to be worth around $1.9 billion dollars, making up more than 40 percent of the total health care expenditure, according to data gathered by BlomInvest Bank
As is the case in Lebanon's hospitals, the pharmaceuticals market is dominated by the private sector, with privately owned pharmacies providing around 70 percent of all medications, through prescriptions and over-the-counter drugs, Gebara said.
The remaining 30 percent is split between hospitals, the army and the Health Ministry, which provides expensive drugs to uninsured patients with chronic illness such as cancer or heart disease.
How are drugs priced?
The main regulator of drug prices in Lebanon is the Health Ministry, which publishes a price list of more than 5,000 registered medicines every month.
The retail prices of drugs are calculated via a comparison of the same medicine across 15 countries, as per Decision 119/1 on drug pricing, published in the Official Gazette in January: seven in Europe, seven in the Arab world and one in the origin country of the medicine.
The cheapest price out of the 15 is then converted into Lebanese lira, at the official rate of LL1,507.5. Customs fees, import costs and profit margins for pharmacists are added to reach the final price.
Profit margins for pharmacists are calculated based on the categorization of drugs into classes A-E according to the price of the medicine. For example, Class A1 drugs cost LL12,000 ($8 at the official rate) or less, and the pharmacist makes a profit of 30 percent of the drug price, plus LL1,000.
Class A2 drugs cost between LL12,000 and LL25,000, and pharmacists make a profit of 30 percent plus LL1,500, and so on.
How are they prescribed?
Pharmaceutical companies that sell their products in Lebanon have representatives, or salespeople, who visit pharmacists or doctors in hospitals or private clinics and attempt to persuade them to prescribe their product.
While many doctors prescribe their patients medicines based on their effectiveness, some act less ethically, accepting gifts, paid trips to international conferences or other forms of bribery from pharmaceutical companies, according to a pharmaceutical representative who asked not to be named for fear of putting their job in jeopardy.
"In Lebanon, the majority of our work has come down to this," the representative said. "If you pay, the doctor will prescribe. If you don't, the chances of prescription are near zero."
In his 2009 book "Health Beyond Politics," Walid Ammar, the director-general at the Health Ministry from 1993-2020, writes that the scientific labs of many pharmaceutical manufacturers "adopt persuasive techniques that are sometimes ill-founded scientifically and may even be unethical."
Under a 2010 pharmaceutical law, when a patient presents their prescription at the pharmacy, the pharmacist can offer a generic, or unbranded alternative, as long it is cheaper than the branded option, contains the same active ingredients and appears on a list of substitutes approved by the Health Ministry.
In general, the cheaper generic drugs, which make up around 18 percent of the pharmaceutical market according to MP Fadi Alameh (Amal/Baabda), remain unpopular, in part due to a greater level of trust in brand names.
For Alameh, who sits on Parliament's Public Health, Labor and Social Affairs Committee, the dominance of branded drugs also goes back to the lobbying power of pharmaceutical companies that have succeeded in pushing their products.
While at first glance, the 2010 law (not implemented until 2015) appears to be a positive step in ensuring cheaper drugs in Lebanon, it contains a clause that allows the patient's doctor to select a "non-substitutable" option on the prescription.
Due to the practice of pharmaceutical companies offering generous donations or bonuses, doctors are often incentivized to insist on the prescription of certain branded drugs, Alameh added.
"No one should influence a patient's decision," he said. "The pharmacist can offer a product, a doctor and offer a product, but ultimately, the patient should choose."
Quantity over quality?
While the Health Ministry is tasked with checking and licensing any new medicines entering the drugs market, there is no independent body in Lebanon where quality control is centralized.
Lebanon no longer has a national testing facility after the Central Laboratory closed down in 2007. Instead, drug importers are required to provide analysis documents from the export country, while local producers must conduct a study to ensure the products are similar to imported generics.
Drug registration is overseen by the Health Ministry's own clinical committee, which is often hand-selected by the sitting minister.
Therefore, according to Alameh, the vetting process is sometimes marred by "external influence and favoritism toward certain products, rather than following experts."
The parliamentary health committee that Alameh sits on is pushing for the creation of a central, independent body in the style of the US' Food and Drug Administration, with a draft law awaiting review by further committees before going before the full assembly.
The local industry
The first local pharmaceutical manufacturing plants opened in the 1960s. Today, 36 local manufacturers employ around 2,300 people, said Tarek Tabbara, the treasurer of the Syndicate of Pharmaceutical Industries in Lebanon.
However, according to a 2018 research paper by BlomInvest Bank, imported drugs continue to dominate the market thanks to cheaper production costs abroad, public skepticism toward Lebanese drugs and local companies' struggle to compete with large international corporations that already have a large international market and known brand name.
"The global market today is able to provide Lebanon with highly competitive products," Gebara said. "How can you compete with that?"
Ismail Sukkarieh, an outspoken former MP who now heads the National Association for Social Health, an independent health advocacy group, also attributes a preference toward imported drugs to a general mistrust in those in power.
"People don't believe in their government. We don't have a real state here in Lebanon," he said.
However for Tabbara, who represents local manufacturers, the foreign currency crisis has created an opportunity to develop the local pharmaceutical market, filling the gap left by importers and providing jobs along the way.
"We need to bring awareness to locally produced products," he said.
Running low
Delays in BDL providing importers with the dollars they need has meant they in turn have been late to pay suppliers, leading to delayed shipments of medications to Lebanon. As a result, importers now have only around one to two months of stock left, "making us more vulnerable to incidents" such as panic buying, Gebara explained.
The process of importing essential medical supplies has become even more complex since BDL issued a circular requiring importers to provide lira, in cash, to obtain the dollars they need to import.
Gebara's association, along with four other syndicates in the medical sector, are holding a news conference Thursday in objection to the decision.
With stocks at pharmacies diminishing, Kassem is worried he may not be able to find the insulin he depends on in a few months' time.
Instead, he might be forced to decrease the dose of the fast-acting insulin and switch to a long-lasting insulin.
"This is extremely risky, as I could experience hypoglycemia," or low blood sugar, he said.
Another concern is that access to medication will likely become one of affordability, and not just availability.
According to the Health Ministry's pricing list for October 2020, five Novarapid insulin pens currently cost LL80,581. If subsidies were lifted and prices rose in line with the market exchange rate, they would cost LL432,450.
"The question is," Kassem said, "How much [insulin] can I afford to buy?"
BEIRUT — Forty-one-year-old Wael Kassem was diagnosed with Type I diabetes when he was 12 years old. He has depended on insulin injections to control his blood sugar levels ever since.

When Kassem went to stock up in September, his pharmacist, who usually gives him five boxes of the fast acting insulin pens Novorapid to last him just over three months, said he could only provide...