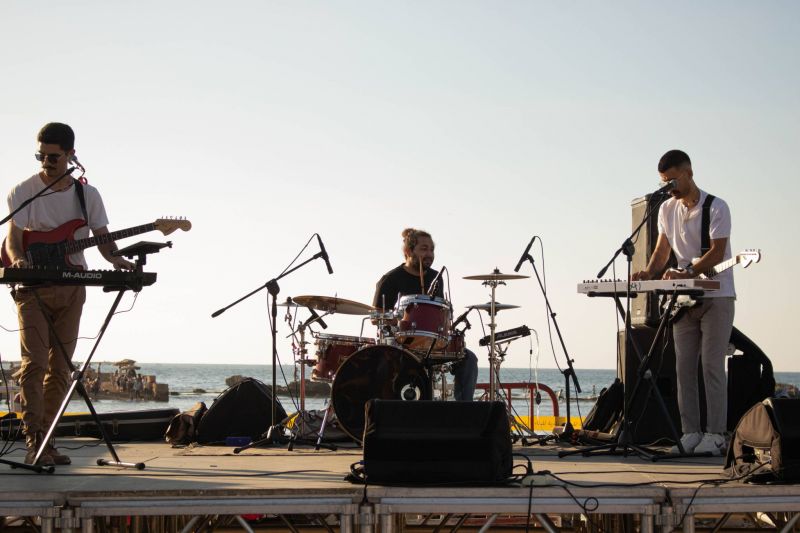 TRIPOLI, Lebanon — The sun set behind Saadeh Katouh as he strummed his guitar on the corniche in Tripoli's seaside Mina municipality — an ever-growing crowd of music lovers gathered.

Katouh, a 32-year-old Tripoli native, was part of one of the final acts in Mina's summer 2022 Fête de la musique, a festival put on by the French Institute in Tripoli.
For those living in Tripoli, and especially Mina, such musical events are nothing new.
Katouh said events like these are integral to reshaping the way other Lebanese view Tripoli — a city that has made local and international headlines for violent clashes, migrant vessels sinking off of its coast, tragic poverty and drastically neglected infrastructure. In this media landscape, highlighting Tripoli's title as Arab Capital of Culture in 2024 is all the more important, he said.
Tripoli was awarded the title in 2022 by the Arab League's Educational Cultural and Scientific Organization. Beirut previously held the title in 1999.
"We need to be mentioned to let the people hear us," Katouh told L'Orient Today. "We have artists, we have educated people, we have ambitious people. I believe that it might help us and improve this city."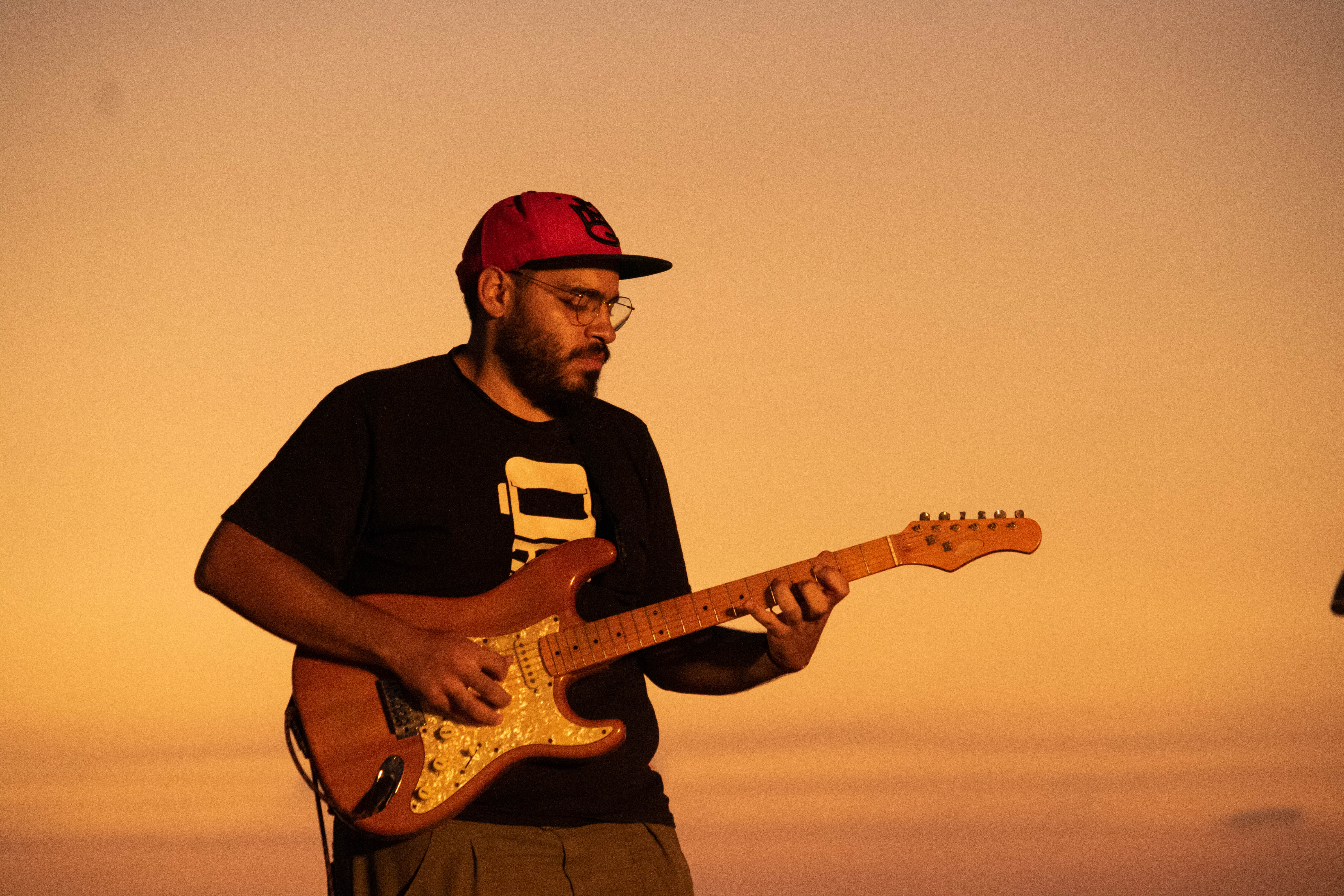 Katouh playing at Fête de la musique in Mina, 2022. (Credit: Nicholas Frakes)
While 2024 is still some time away, cultural organizations are already preparing for the year ahead. They look to the city's culture capital title as a way of breathing new life into the city.
"It's really a chance for the city to show its true self to the world, because Tripoli is very rich in its history. It has a lot of talent, it has a lot of creators that we seldom know about," said Mohammad al-Tannir, co-founder and director of Rumman, an independent cultural organization that focuses on music in the city.
Making preparations
Prior to the Lebanese Civil War (1975-1990), Tripoli boasted dozens of theaters and cinemas. Arab musical icons, such as the legendary Umm Kulthum, performed there.
In the years since the Civil War, most investment has been concentrated in Lebanon's capital, Beirut, pushing more and more people to move there for better job opportunities and higher standards of living. This contributed to a drain of artists, musicians and filmmakers from the city, dealing a major blow to Tripoli's culture scene all the while adding to Beirut's image as Lebanon's culture capital.
Tripoli was designated the Arab world's culture capital in 2023, but the city's donning of the title was postponed a year because, according to Tannir, the municipality was not adequately prepared at the time — a side-effect of a crippling, ongoing economic crisis that first became apparent in 2019 — to hold events that would show the world what Tripoli has to offer in terms of culture and heritage.
As a result of the postponement, no city bore the culture capital title in 2023, and Tripoli was set to remain the sole holder of the title in 2024.
Preparations for next year are underway. Sources at Tripoli's municipality and the Culture Ministry told L'Orient Today that Lebanon's caretaker Culture Minister Mohammad Mortada will soon make an announcement about the preparations for the year.
A source at Tripoli's municipality assured L'Orient Today that the event would not be postponed again, and added that its postponement in 2023 was due to fears spurred by the COVID-19 pandemic and not because the municipality was ill-prepared.
"The minister of culture will declare the names of the committees soon, for the structure and responsibilities for this event. He will give the green light to move forward soon," said the municipality source.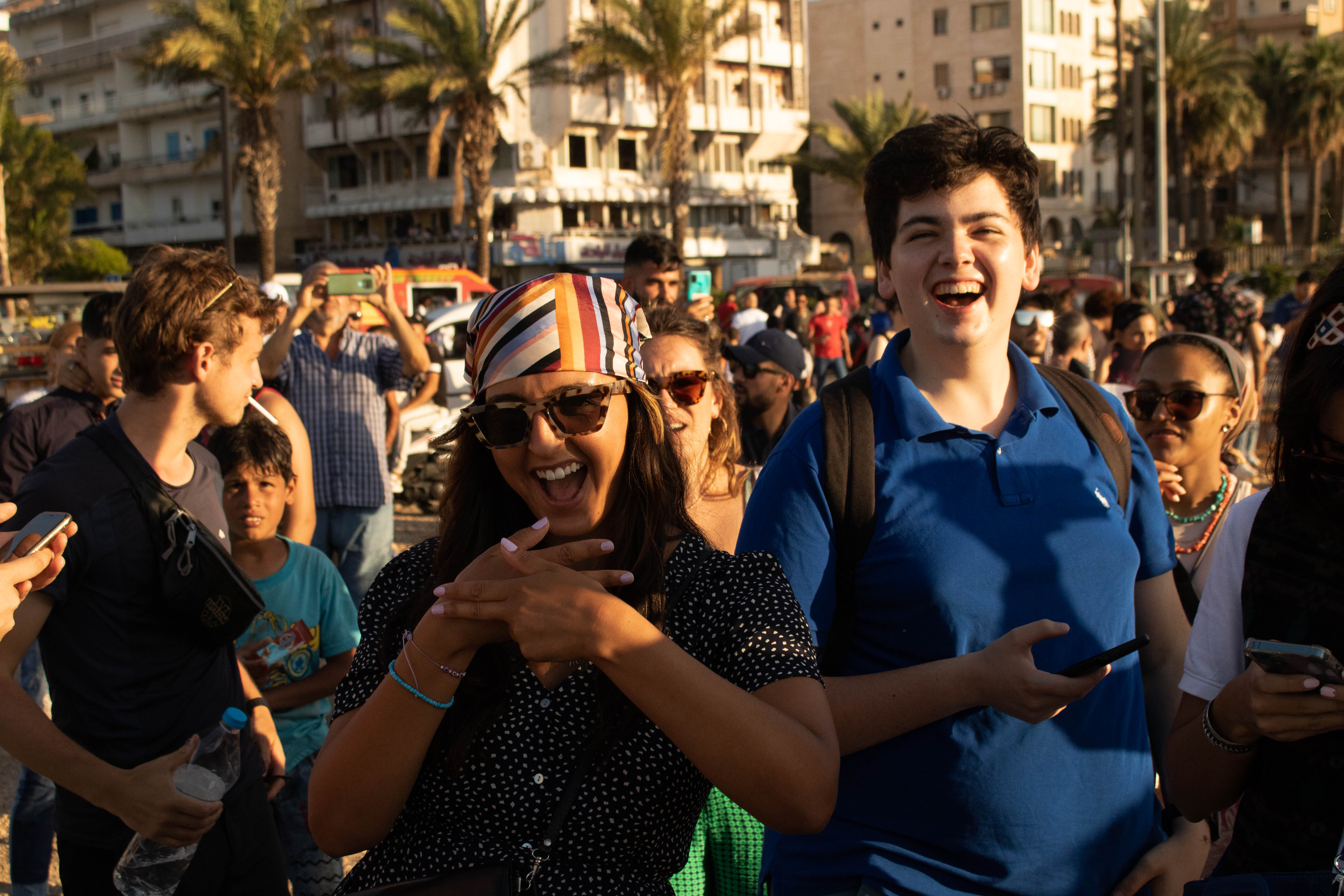 Fête de la musique in Mina, 2022. (Credit: Nicholas Frakes)
Bassem Bakhach, the head of the municipality's cultural committee and coordinator with the Culture Ministry, stated in a 2022 interview that the culture capital festivities could be concentrated during the Islamic holy month of Ramadan.
Possible events Bakhach mentioned include concerts at the famed Tripoli citadel that overlooks the city and the Khan al-Askar, a historical site in Tripoli's old city dating back to the 18th century that has been used to hold events in the past. He also mentioned the possibility of school performances by Lebanon's Fayha National Choir, Lebanon's first national choir, which originates from Tripoli.
According to Tannir, during the culture capital festivities, Rumman plans to host music festivals, art and music exchanges, and art residencies alongside the municipality. But Tannir also stressed the importance of local, independent organizations holding events outside of those officially organized by government bodies.
Since so many of the larger official events are associated with the government and municipality, Tannir explained that he saw a perfect opportunity for Rumman to collaborate with various independent partners that would allow for a larger and more well-rounded expression of Tripoli's cultural scene.
Nadine Ali Dib, owner of Warche 13, a cafe and cultural hub located in Mina, also emphasized the role independent organizations should play during the city's culture capital program.
Dib explained to L'Orient Today that Warche is working to form a coalition with other non-politically affiliated organizations so they can carve out a role for themselves in the coming year, especially as most official events in the city are concentrated at cultural institutions owned or funded by politicians.
Hubs like Warche are working to offer events outside of politician-owned cultural centers like Mohammad Safadi's Safadi Cultural Center, and Mikati's Beit al-Fan.
"If politics takes over that would be a pity," Dib said. "This is why it is important to have independent people working."
The musician Scarlett Saad playing piano at Warche 13. (Credit: Nicholas Frakes)
Changing the face of the city
Tripoli has long dealt with the stereotype of being a "poor" and "unsafe" city, but the Tripoli residents L'Orient Today spoke to hope 2024 is a chance to work toward changing the narrative surrounding the city.
"Unfortunately, [Tripoli] has always been portrayed in a negative way in the mainstream media," Tannir said. "So, for us, having this event can be a chance to really show the artistic and other side of Tripoli that not many people know about or are aware of. For us, as Rumman, we say it as a departure point to embark on this new cultural movement for the city."
Katouh is also hopeful that 2024 will prove a turning point for the city.
While Katouh does not necessarily think that propping up Tripoli's cultural scene is a priority for everyone in the city given the worsening economic crisis, he holds that highlighting the city's culture would be helpful in the long run.
For some artists, being the Arab culture capital is a chance to give back to a beloved city.
When bassist Ahamd-Rashad Dahanni heard the news of the title, it filled his "heart with pride."
Dahanni's love for music was irreversibly forged when it helped him cope with the fighting between the Tripoli neighborhoods of Jabal Mohsen and Bab al-Tabbaneh in 2012 and 2013. At the time, he was living in the Zehriyeh neighborhood, just down the road from Bab al-Tabbaneh.
"I was shell-shocked all the time and plugging in my bass was the only way to send it all away," the Tripoli native told L'Orient Today. "It helped. It was safety in a place of war, and I've learned to be the loudest motherfucker in the room. Even louder than gunshots."
Looking ahead
By making culture more of a focal point in Tripoli, some see the potential to have a long-lasting impact.
"We have a rally point, which is something that can bring us together, but what I think we really need to think of is more on the long-term," Tannir explained. "I don't have high hopes that everything is going to change in a month but I definitely think that things are changing towards the better."
He added that if visitors to the cultural capital events get a taste for what Tripoli has to offer, they are likely to return again.
Dahanni, though, has a much more focused goal: to be a positive influence that gets new generations involved in music.
"My music teacher did that for me," Dahanni said. "Once, growing up, I was in the streets just wandering and smoking as an 11-year-old and he was like 'Come here. Just stay away from trouble.' And he kept me safe. I hope that I can actually provide for the later generations as well."
TRIPOLI, Lebanon — The sun set behind Saadeh Katouh as he strummed his guitar on the corniche in Tripoli's seaside Mina municipality — an ever-growing crowd of music lovers gathered.Katouh, a 32-year-old Tripoli native, was part of one of the final acts in Mina's summer 2022 Fête de la musique, a festival put on by the French Institute in Tripoli. For those living in Tripoli, and...