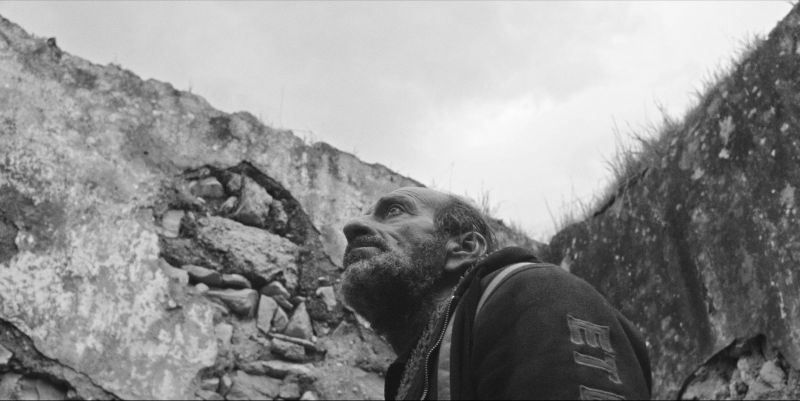 BEIRUT — "They were able to descend into the inferno and wrestle an image from the very claws of the devil," Werner Herzog intones. "That is why I wanted to make this film."
The famed German filmmaker utters these remarks near the end of The Fire Within: A Requiem for Katia and Maurice Krafft, his 2022 documentary about the husband and wife team of Alsatian volcanologists and their migration from field research to filmmaking. Skirting the edges of raging lava flows and silent avalanches of ash clouds and poisonous gas, that journey ultimately killed them. As Herzog's celebration of the Kraffts' work demonstrates, their cinematic legacy is Promethean.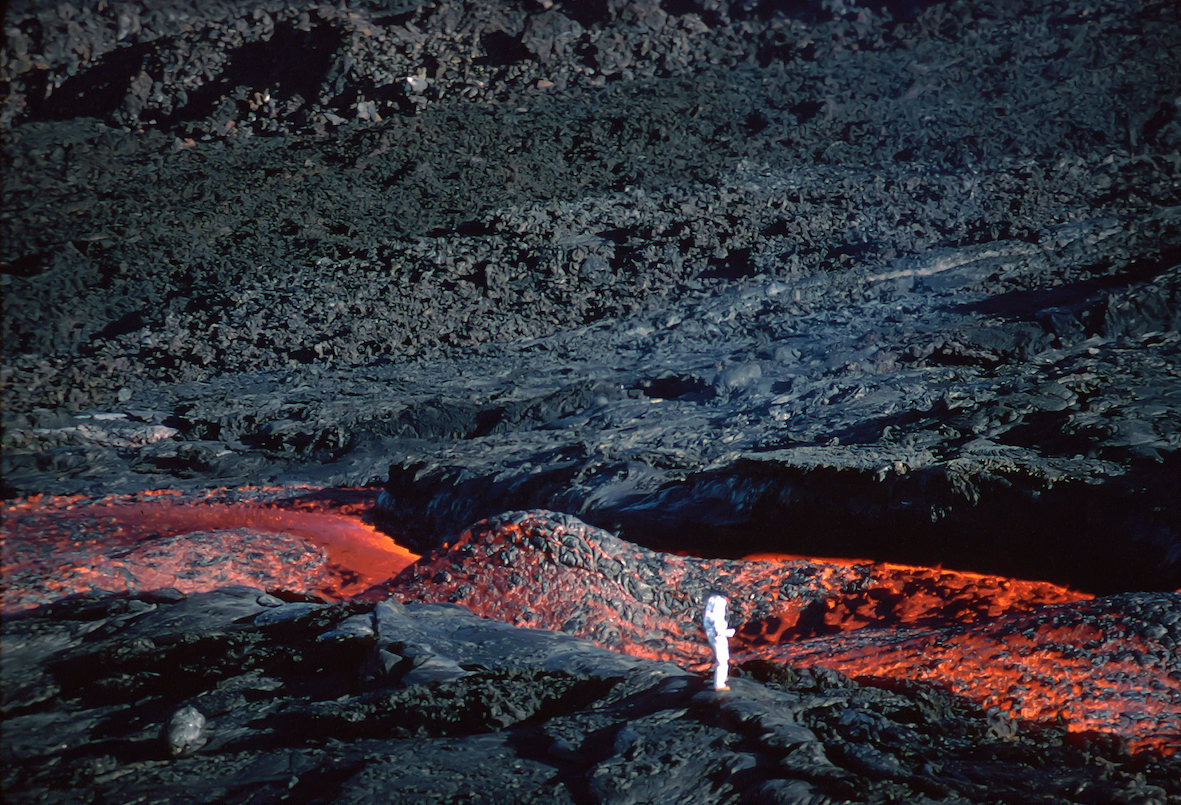 Katia Krafft stands at the edge of a lava flow, in a still from Werner Herzog's "The Fire Within." (Credit: ©MAURICE & KATIA KRAFFT DUMONT)
Herzog's is among the titles programmed for this year's Ecrans du réel, Metropolis Cinema's documentary film festival (April 27-May 7). Staged at the Institut Français' Cinéma Montaigne and Grand Cinemas Galaxy, the event will project 25 recently produced nonfiction shorts and features, Lebanese and international, that address a broad spectrum of human experience.
The program
The Fire Within is one of five feature-length works in this year's edition that haven't been crafted by Lebanese filmmakers and artists or made about this country. Among them is Nicolas Philibert's On the Adamant — about a floating drop-in center on the Seine that cares for Paris' walking wounded — which won the top prize at the 2023 Berlin International Film Festival.
Another is Brett Morgen's rapturously received 2022 doc Moonage Daydream, which takes up the legacy of a departed artist named David Bowie. Those who prefer documentary films that frame talking heads pontificating their expertise may be disappointed by Moonage Daydream. If you feel like immersing yourself in (or are curious about) the exhilaration stirred up by Bowie's prodigious talent and imagination, you may not be.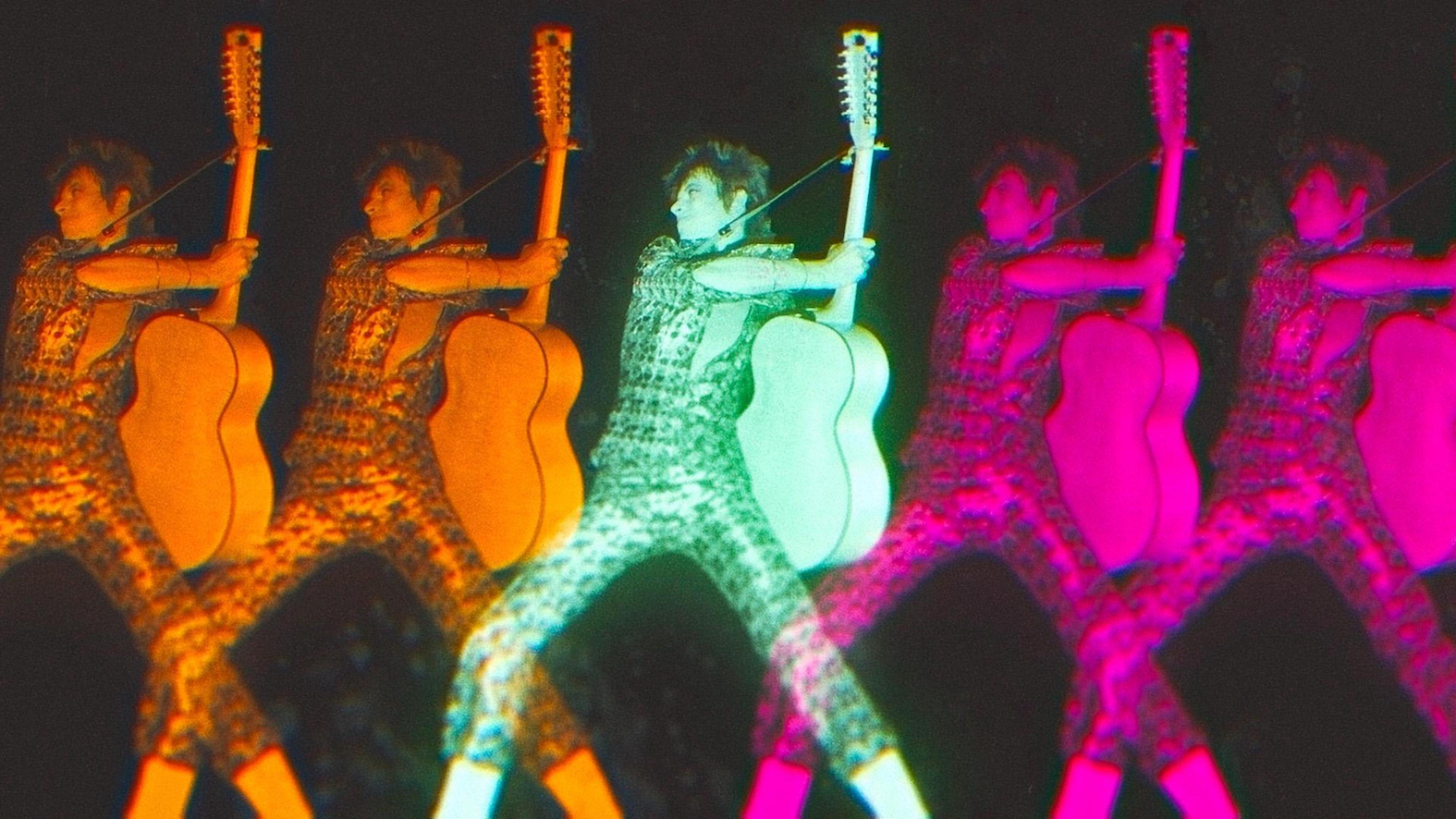 A still from Brett Morgen's acclaimed 2022 David Bowie doc "Moonage Daydream." (Credit: Courtesy of Neon)
The festival is programmed by a four-person committee of Lebanese film professionals. Among them is Badih Massaad, who is responsible for festivals at MC Distribution (Metropolis Cinema's film distribution wing) and Abbout Productions.
Massaad told L'Orient Today the selection committee's goals were inclusivity and diversity — to program the year's most relevant films from Lebanon, the region and the world. Selection employed a hybrid system.
"It was a mixture of films proposed by our committee and an open call for Lebanese documentary features and shorts," he says. "We received more than 50 entries, from which we chose 14, completing [the lineup] with 11 films handpicked by the committee."
Naturally, Lebanon's current travails make programming a film festival more difficult than it might be.
"Our challenges were not being able to choose all the international films we hoped for," Massaad admits, "as our budget [was] limited. Another challenge is getting people into the cinemas with Lebanon's ongoing financial crisis."
This Lebanon focus will give audiences an opportunity to engage with several of the country's image-makers, many of whom will be on hand to introduce their works and discuss them with audiences after projections.
Local heroes
The festival opens Thursday with a projection of Maya Abdul-Malak's 2023 short A Lost Heart and Other Dreams of Beirut. This lyrical miniature is largely composed of exterior and interior footage of contemporary Beirut — quite a lot of it shot at the seaside as well as Shatilla refugee camp, and a Downtown Beirut construction hoarding adorned with portraits of those killed in the August 2020 Beirut port blast.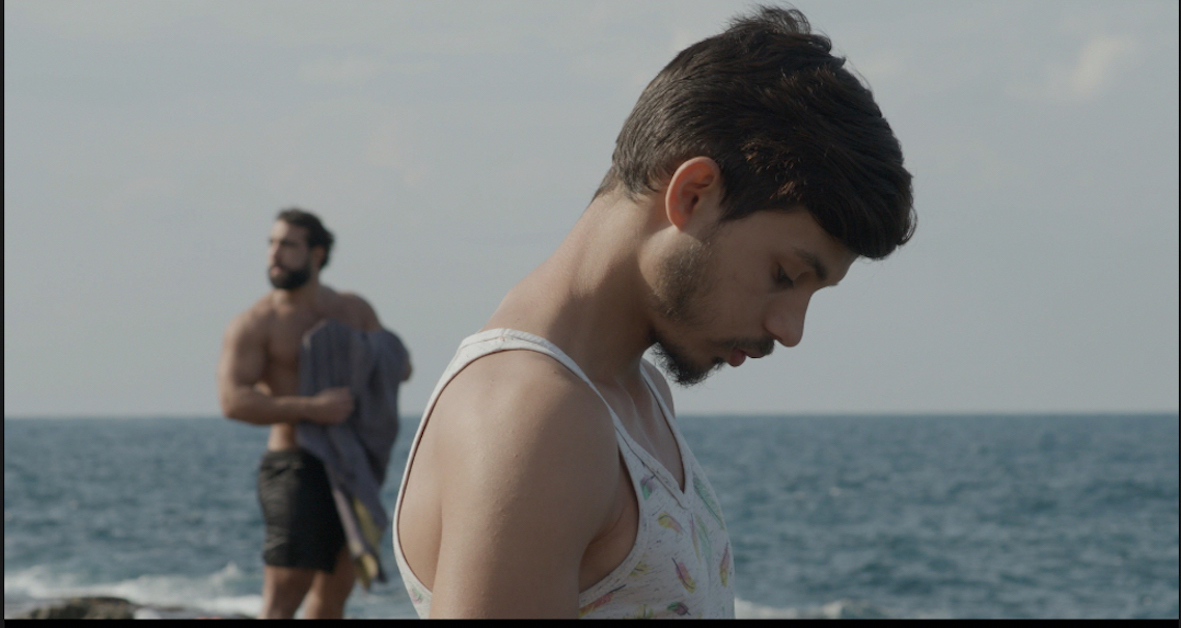 A still from Ecrans' opening-night film, Maya Abdul-Malak's 2023 short "A Lost Heart and Other Dreams of Beirut." (Credit: Courtesy Metropolis Cinema)
The footage is accompanied by voiceover narration by a male and two female speakers. Nearly all the narrative content depicts dreams, most of them nightmarish. The footage is rarely directly illustrative of the voiceover — a feature of contemporary nonfiction film. One series of dreams, for instance, all steeped in personal loss dating from Lebanon's 1975-90 Civil War, is recounted as the camera gazes upon young men swimming in the sea, then cuts to a fixed-frame nighttime shot of cars driving past a Downtown Beirut blast wall covered in graffiti dating from the city's fall 2019 demonstrations.
Several of the Lebanese titles at Ecrans 18 feature artists, whether on camera or behind it.
In her 2022 mid-length work Behind the Shield, visual artist Sirine Fattouh has assembled a chronicle — Lebanon's 2019 street protests, the state crackdown and pandemic that followed, the Aug. 4, 2020 port blast — all captured by her car-mounted dash cam.
Iraqi filmmaker Abbas Fahdel covers an overlapping patch of cinematic turf with his feature Tales of the Purple House, foiling contemporary history with the work of Lebanese painter Noor Ballouk.
Photographer Fouad Elkoury's mid-length film Letters to Huguette is comprised, in part, of the filmmaker's recollections of his relationship with the renowned artist Huguette Caland (1931-2019), with whom he documented a series of conversations late in her life. Caland passed away as her country was sliding into its tireless season of crises, and the filmmaker's voiceover reflects upon his ambivalent experience of Lebanon's 2019 thawra (popular protest movement) as much as it does his friend's absence.
Written and directed by Italian-born film scholar Daniele Rugo, the 2023 feature The Soil and the Sea commences with a lyrical voiceover written and recited by novelist Elias Khoury. As the camera gazes upon offshore vistas of Beirut's coastline, Khoury ponders his city's relationship with its White Sea (the Mediterranean), which he characterizes as the country's principal mass grave. Rugo's film takes up the 100-odd mass graves believed to pepper Lebanon's soil and surviving family members who yearn for closure.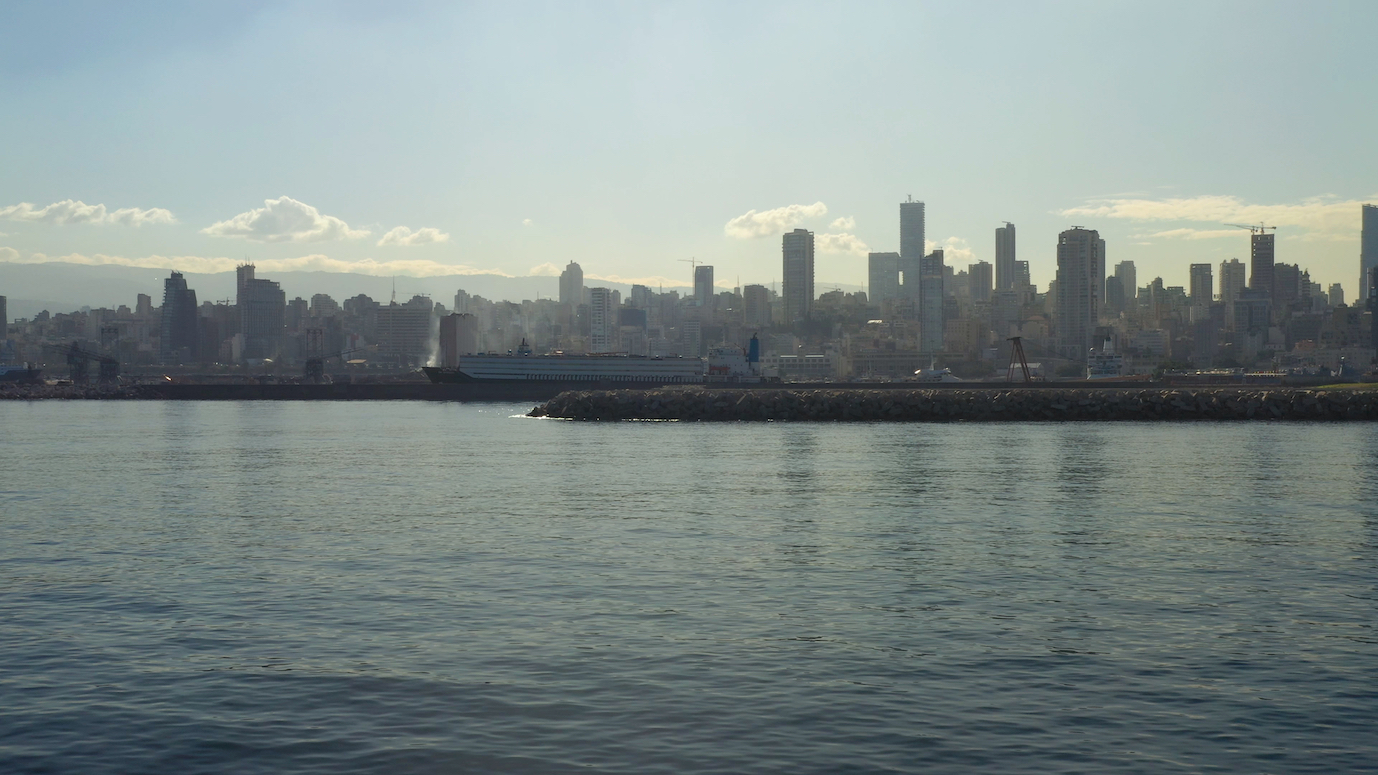 A still from Daniele Rugo 2023 feature "The Soil and the Sea," a lyrical film about Lebanon's mass graves. (Credit: Courtesy Metropolis Cinema)
Squeamish viewers need not fear. Rugo disinters no skeletons on camera. Voiceover testimonials are, for the most part, juxtaposed with footage of landscapes whose relationship to recollected massacres are less literal than poetic.
As these synopses suggest, nonfiction filmmakers and artists are drawn to this country's unsettled history, whether the nearly four-year-long tumble into the abyss now afflicting its citizens or the troubles that scarred so many, Lebanese and otherwise, in the 20th and early 21st centuries. If the subject matter seems tediously repetitive, the works themselves can be startlingly diverse, driven by the divergent imaginations of individual image-makers and their chosen media (digital and otherwise) as much as the splintered nature of the narrative.
Lebanon's collapse also makes a useful shooting location for films whose focus may not be Lebanon per se.
Karim Kassem's 2022 nonfiction hybrid Thiiird is the transparently titled final installment in a trilogy the NY-based Lebanese filmmaker released between 2020 and 2023. Thiiird and Octopus — the second film in the series, which opened Ecrans du réel in 2022 — are unified by a slow cinema sensibility and an assortment of nonprofessional actors, presumably playing versions of themselves. Among them is a fellow named Fouad (Fouad Mahouly), who appears in all three films.
In Octopus, located in the portside neighborhood of Mar Mikhael in the aftermath of the 2020 blast, Fouad is a carpenter/truck driver charged with delivering a load of doors to a ruined residential building. An unknown figure has made one of the doors unique, spray painting it with a stencil that, aside from signaling the film's title, is puzzlingly allusive.
Shot in monochrome shades of grey, Thiiird is a more plotted film, located in a cluster of derelict-looking hovels on the edge of a mountain village, perhaps Beit Shabab. Here Mahouly's Fouad is upgraded to protagonist, a mechanic stoically laboring to mend the vehicles of folks variously suffering from an oppressive economic crisis. His business too is under threat, and he quietly wonders how he can keep going when no one seems able to pay for his services. Here too, Kassem entangles Fouad in a perplexing door motif.
Beyond this crisis
Not all Ecran's Lebanese-oriented works are concerned with the country's crisis-festooned modern history, at least not directly.
Rania Stephan's award-winning 2022 feature In Fields of Words: Conversations with Samar Yazbek, grows out of the filmmaker's yearslong encounter with the eponymous author and advocate of Syria's revolution, long abandoned by all but its villains and victims. While other filmmakers in the Ecrans program place creative individuals at the center of the work, Stephan is uniquely invested in developing a visual language to express her character's art and struggle.
Evidence of a similar investment may be found in Nadim Mishlawi's 2022 feature After the End of the World, which explores Beirut's recent history through the city's urban fabric. This discussion frames three characters — architect Bernard Khoury, architect-educator George Arbid and artist Ziad Antar — and the filmmaker uses a number of fiction film tools, including foley art and scripted dialogue, to foreground the truth of his nonfiction story.
Mishlawi's feature has been programmed to run alongside Joyce Joumaa's 38-minute To Remain in the No Longer, an examination of Tripoli's relationship with the Rashid Karami International Fairground, designed by Brazilian architect Oscar Niemeyer and erected just before Lebanon's most recent civil war. If Mishlawi finds Beirut's dysfunctions iterated in its built environment, Joumaa uses the neglected modernism quarantined in the fairground as a metaphor for a city becalmed between the cosmopolitan and the parochial.
Perhaps Ecrans 18's most universal work is the broadcast-length film From the Other Shore, by veteran filmmaker Maher Abi Samra. It relates a story of cultural and social discrimination facing Lebanon's disabled individuals — a condition that, thanks to premises of segregation that historically shaped European and American physical disability policies, is not unique to Lebanon, just more benighted.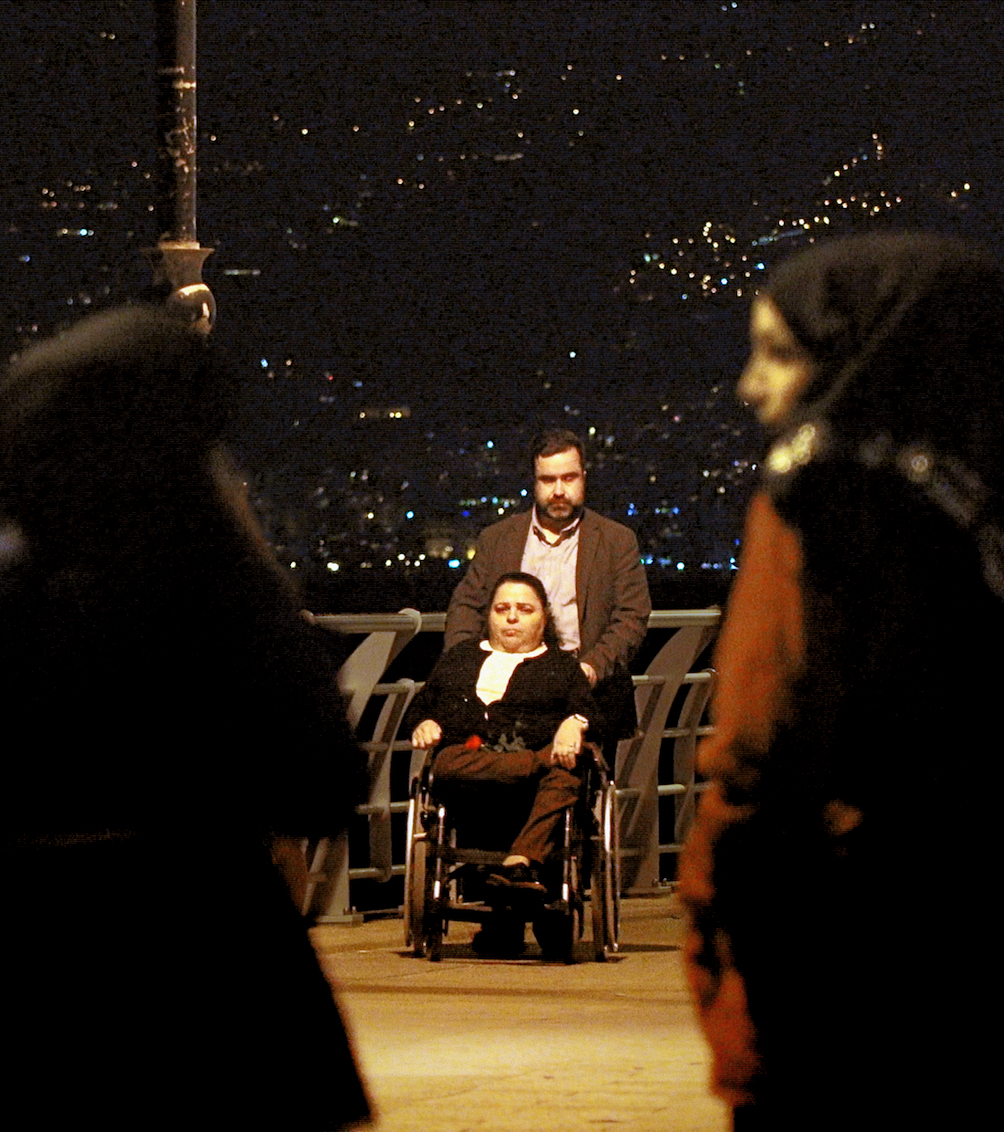 A still from Maher Abi Samra's 2022 feature "From the Other Shore." (Credit: Courtesy Metropolis Cinema)
The filmmaker relates his tale through the stories of Sylvana Lakkis, who is confined to a wheelchair, and Mohammed Loutfy, who is blind. In visual and narrative terms, the film makes great use of one aspect of their friendship — as Loutfy helps propel Lakkis' chair (often through busy streets, since Beirut sidewalks are hostile to wheeled traffic) while she acts as navigator, fine-tuning his propulsion.
The filmmaker and his two protagonists elevate the story well above one of disability and cultural indifference. Not least among the universal themes they address is how exhausting it is to be forced into activism: having to demand the means to live a normal life. A life hijacked by disability can be one of frustrated aspirations. Lakkis and Loutfy have risen above that too.
The projection of From the Other Shore will be accompanied by Arabic-language audio description, for people with vision impairment or low vision.
Metropolis Cinema's Ecrans du réel runs April-May. Projections will be staged at Cinéma Montaigne - Institut français du Liban, and Grand Cinemas Galaxy.
BEIRUT — "They were able to descend into the inferno and wrestle an image from the very claws of the devil," Werner Herzog intones. "That is why I wanted to make this film."The famed German filmmaker utters these remarks near the end of The Fire Within: A Requiem for Katia and Maurice Krafft, his 2022 documentary about the husband and wife team of Alsatian volcanologists and their...