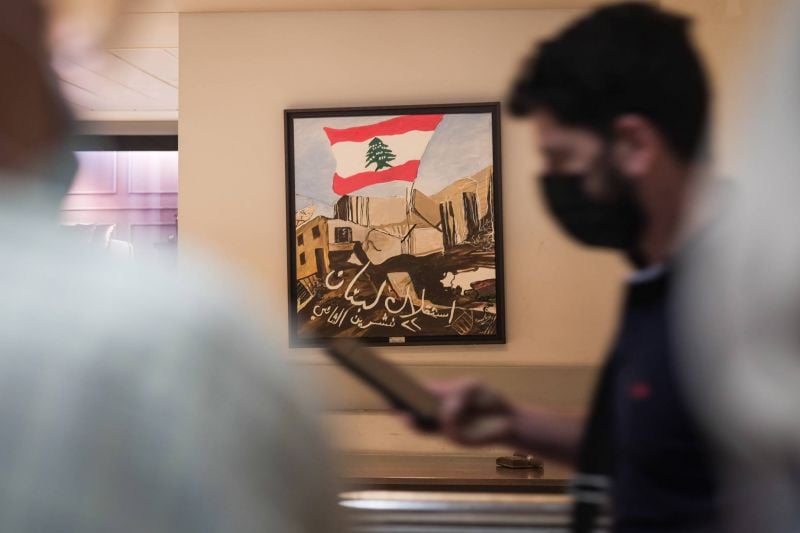 BEIRUT — When Sami Moghrabi co-founded the Al Moghrabi Travel Consultancy from A to Z with his father in Saida many years ago, 70 to 80 percent of their Lebanese clients would get the visas to travel for which they applied, while 20 to 30 percent were denied. Now the percentage is nearly reversed.

"While we were previously able to procure visas for most of our clients who merely wanted to spend some time in Europe or the United States for a vacation or a family visit, now one application after another comes back rejected," Moghrabi says.
"I'm only 29 now, but I think I will be dead in the next five years if the level of stress stays the same," he said.
Getting a visa to the Schengen area of Europe or to the US as a Lebanese citizen — at least, one without a second passport — was hardly an easy undertaking before, but in the past year, multiple travel agents and frequent travelers told L'Orient Today there has been a significant increase in visa rejections, even among those with a "clean" travel history, meaning they were issued visas before without any significant issues.
"We used to get seven visas out of 10 approved," says Hamza Kazma, a sales manager at the Beirut branch of the travel agency Travel Pass. "That number has gone down to a maximum of four out of 10."
Elias, a travel consultant in Zahle, who asked not to be identified by his full name because he does not wish to jeopardize his role as a liaison for his clients' visa applications, agreed.
"I definitely see a massive difference in visa rejections compared to last year. Even people with a very strong travel history, meaning people who have gotten a visa before are now being rejected, especially from places like the US and the UK," he said.
This has left more Lebanese unable to visit their families abroad or go on a short vacation to briefly escape the rapidly deteriorating situation back home.
Most of the applicants, coming from diverse backgrounds, receive a variation of the same vague reason for rejection: "The purpose and circumstances of the intended stay have not been sufficiently demonstrated" or "There is reasonable doubt about your intention to leave the territory of the Member States before the expiry of the visa."
While this was a common reason given for rejection before, what can be considered a new development is how broadly it is being applied and how it impacts even those who never had issues obtaining a visa before.
In some cases, the rejections appear to be related to changes in people's economic circumstances, due to restrictions imposed by banks. While Kazma believes that the EU has tightened its restrictions "because of the economic crisis in Lebanon" and that officials processing visas have become more wary of people planning to stay there illegally, he says that the main reason Lebanese are denied a visa is their lack of a "fresh dollar" bank account that would give them access to USD.
However, in some cases, the reasons for rejection are less clear.
"Just off the top of my head I can provide you with many examples of people who were suddenly denied a simple travel visa when they never had an issue before," Moghrabi said. "… For instance, a client of mine, he's a wealthy businessman who used to travel back and forth to Europe, never had any issue. His family is here, his business is here, and he is still wealthy, so there's no reason for him to flee the country to create a better life for himself. Yet they denied him a visa for the first time [this year]."
He believes that this change has come about "because embassies started to doubt every Arab (Lebanese, Palestinian or Syrian) to a point that they now believe every one is a potential immigrant, and that is not the case."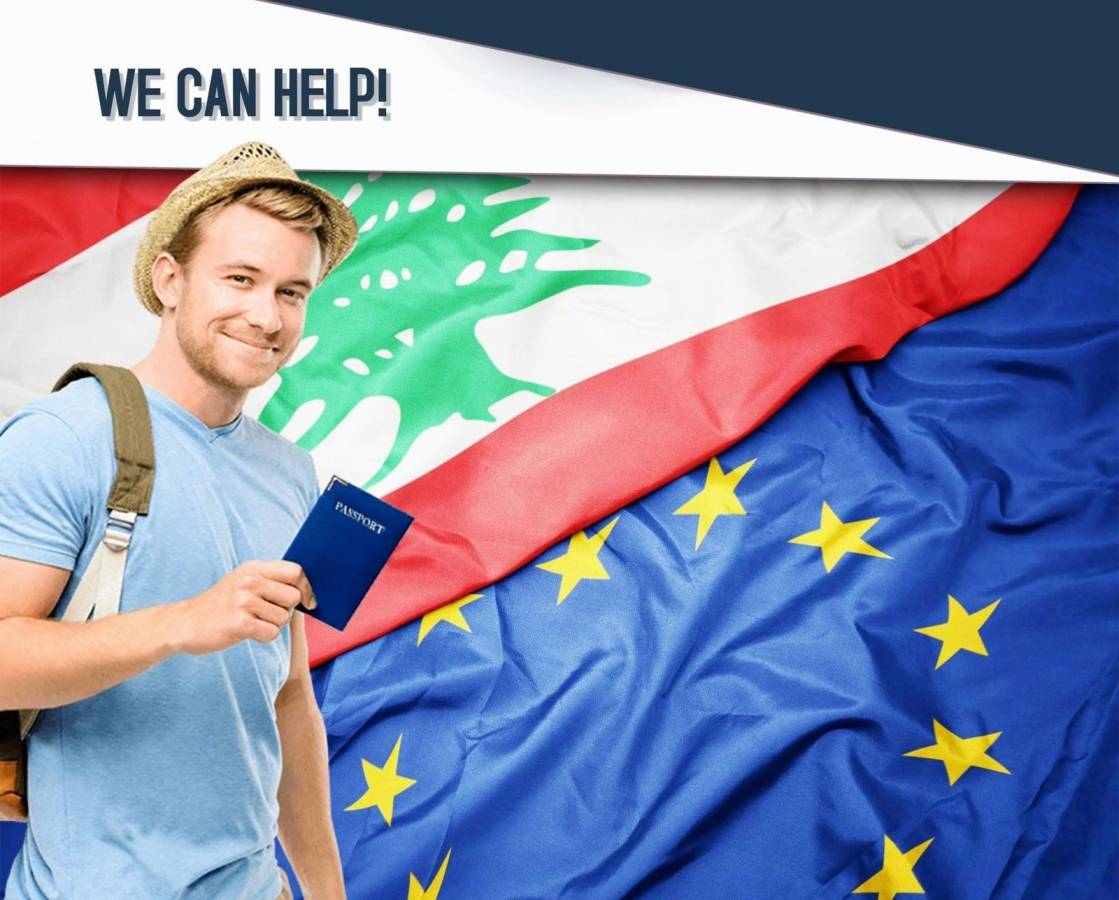 An advertisement from the Travel Pass agency offering assistance with Schengen visa applications. (Courtesy of Travel Pass)
Applicants left guessing
For many, the most frustrating part of what Moghrabi refers to as "a humiliating process" is that, after being rejected, the applicants are left not knowing the real reason, which makes them insecure about applying again in the future.
"Visa applications now cause me immense stress," says Aya, who got rejected for a Schengen visa for the first time ever this year . She declined to give her last name due to worries that it might negatively impact her chances of being granted a visa in the future.
"Previously, before this unexpected rejection, I received four different Schengen visas, with durations varying between 20 days and one year," Aya says.
However, the last time she applied, Aya says that, despite the fact that it was very clear in her application that her reason for visiting Greece was tourism, both she and her husband were told in their rejections that their "reason of visit stated was unreliable."
She speculated that the rejection might have been because she and her husband hadn't registered their marriage yet — a process that has been delayed by the ongoing public sector workers strike — and could thus not provide an official document legally proving their union. "But we used my bank statement, which proves I have enough money in my fresh dollar account, and I said I would cover for him."
Since their much-needed summer vacation in Greece has been blocked, she said, "We'll probably go to Turkey instead."
Moghrabi says that Greece, which used to be "an easy visa," has become almost notorious when it comes to visa rejections, which he speculated is because Greece is seen as an entry point to the rest of Europe.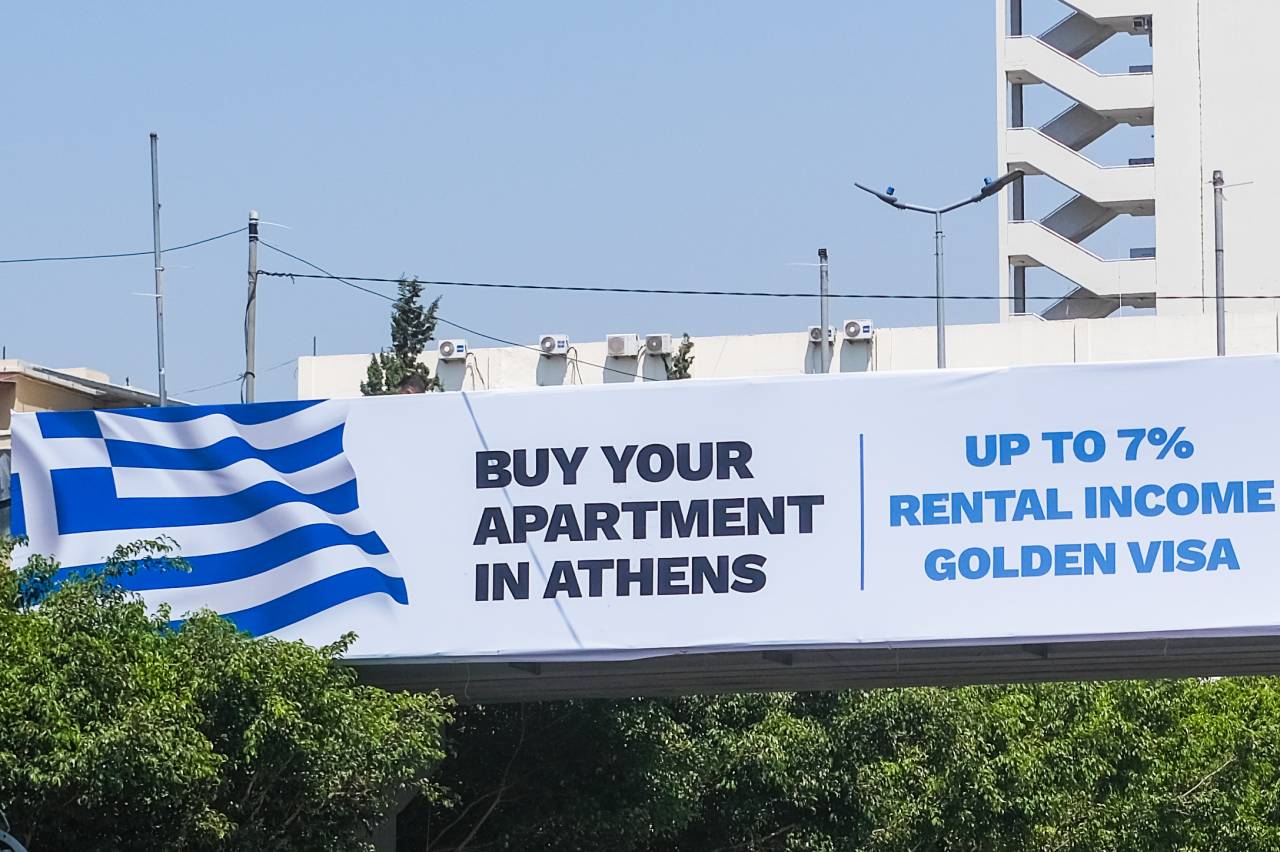 A billboard in Beirut advertises "golden visas" for Greece. (Credit: João Sousa/L'Orient Today)
Statistics show increase in denials
The Schengen visa statistics website shows that in 2019 some 20,129 Lebanese applied for a visa to Greece, of which 18,265 were granted visas and 1,458 were denied: a denial rate of 7.24 percent. In the year 2021, however, the number of applicants drastically went down, as did the approval rate. Of 7,116 applications, 5,984 were approved and 1,055 denied, which shows that the denial rate doubled to 14.9 per cent.
While European visas have gotten harder to come by, Kazma says, "I'd say the hardest visa to get for a Lebanese nowadays is the American one."
Elias, the travel consultant in Zahle, on the other hand, said, "Spain really stands out when I look at my customer base. There have been a lot of visa rejections for Spain. … I know of a few businessmen, they used to travel back and forth to Spain all the time and never had any issues before, but this year they got rejected for the first time."
If the Spanish authorities are worried about illegal migration, Elias said, in these cases "it doesn't make sense because they have everything here, their families, their life. And Lebanese people are not considered refugees, so there's no way that they will be able to bring their families with them. Why would they risk everything when they are not desperate?"
The numbers for Spain published by the Schengen visa statistics show a significant decline in visa approvals: while in 2019 the "not issued visa rate" was 10.34 percent (of 17,826 applications, 15,239 were approved while 1,844 were denied), the rejection rate almost quadrupled to 38.39 percent in 2021 (of 5,195 applications, 3,044 were granted while 1,897 were denied).
The regime for short-term visas to the Schengen Area is regulated by European legislation, notably the visa code, Regulation (EC) 810/2009. According to a spokesperson for the EU delegation in Lebanon, there has been no change to this legislation with regard to Lebanon.
"The implementation and application of the legislation is the national prerogative of each Schengen state. The Schengen states coordinate locally in regular meetings hosted by the EU delegation, but the EU is not involved in the decision-making on Schengen visa applications of Lebanese citizens," the spokesperson added.
Even France, despite its self-appointed role as Lebanon's main European ally and benefactor, almost doubled its rejection rate in 2021 compared to 2019: 16.97 per cent against 8.90 percent in 2019, while the applications in 2019 were fewer than half of those in 2021.
However, in 2021, Lebanese still ranked seventh in 2021 for the highest number of visas delivered to France — 36,321 visas were issued to Lebanese passport holders, an increase of 61.6 per cent compared to the year before. "With the improvement of the sanitary situation worldwide and the resumption of international travel, visa activity at the French consulate has resumed at a high level in 2022 and should translate into a high number of visas issued to Lebanese citizens," the Consulate General of France in Beirut told L'Orient Today in a statement. It further insisted that "there has been no change in requirements and procedures."
However, Moghrabi says that although in the past five years a visa to France was the easiest visa to get across the European Union, even that has become more difficult to obtain since around the end of 2021.
A significantly lower issuance of visas to Lebanese citizens is not necessarily always the result of a change in requirements and procedures. Moghrabi noted that the applicants themselves pose a significant part of the problem, as they often apply with wrong and falsified documents.
"Look, 70 to 80 percent of the common denials are because applicants used wrong visa categories, [were] missing documents or [were] even submitting falsified documents," he says. "Which means that, in those cases, the fault lies with the … agents who are selling false bank statements of accounts to people."
"You can't really blame the people, because due to the crisis Lebanon is going through, as you know people do not trust banks anymore," Moghrabi says, but added that he considers the agents who provide falsified documents "criminals for engaging in such practices."
However, the number of visa applicants who had their papers in order and were nevertheless rejected has notably increased, the travel agents said. In some cases, they believe demographics may play a role — Lebanese Christians have a significantly easier time getting visas to the US and Europe than Shiite applicants, for instance, they said — but in other cases the decisions seem arbitrary.
Elias said, "More and more people who apply for a US visa get rejected before they are even granted an interview, so they don't even get a chance to contextualize their situation or motivations."
Although he has dealt with plenty of cases in which people were rejected for what they felt were invalid reasons, there's one in particular that stands out: "There's a couple in their late '60s and early '70s, they've been traveling their whole lives, they live for it and have most of their family living outside, " Elias says. "They were never denied a visa before so we didn't expect an issue when they applied for a visa to visit California and Las Vegas. But a consular employee at the US Embassy told them that he didn't believe they were going to spend money at casinos while there was a crisis in Lebanon and thought it was in bad taste."
According to the US State Department's official "Report of the Visa Office" for the years 2019 and 2021, 3,693 non-immigrant visas were issued to Lebanese in Beirut's issuing office in 2021 compared to 17,735 in 2019.
When asked about reasons behind a decrease in visa approvals compared to pre-crisis years, a US Embassy spokesperson responded that "visa applications are adjudicated in accordance with all applicable law, including the Immigration and Nationality Act (INA) and relevant regulations. Consular officers individually assess each applicant's eligibility for a visa and issue or refuse visas based on relevant law and regulations."
Although Moghrabi understands the fear of illegal immigration to Europe, and reiterates that people applying with falsified documents is not helping the case, he believes that many rejections are unjustified. "It's important to expose the racism and double standards that are being applied," he says. "For instance, we all know that Germany is facing a severe lack in their work force, and they even created a job-seeking visa. However, they make it very hard for Arabs to obtain one, why?"
He added, "Even if people can't leave Lebanon for good at least they deserve a break, because we're all stuck in a corner."

BEIRUT — When Sami Moghrabi co-founded the Al Moghrabi Travel Consultancy from A to Z with his father in Saida many years ago, 70 to 80 percent of their Lebanese clients would get the visas to travel for which they applied, while 20 to 30 percent were denied. Now the percentage is nearly reversed."While we were previously able to procure visas for most of our clients who merely wanted to...