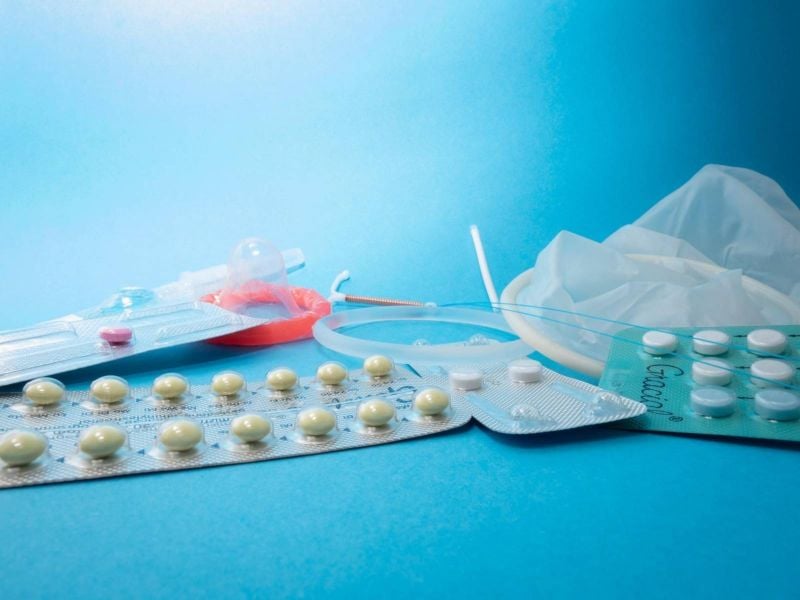 BEIRUT — She had been engaged for six months when she discovered she was pregnant. Her fiance asked her to abort the fetus because he could not afford to get married and raise a child "all of a sudden."
She asked around for a physician who could help her undergo an illegal abortion, but she could not find one through her circle. Feeling she had no other choice, she performed a self-induced abortion by taking a mixture of pills to end her unwanted pregnancy.
"The pills are a combination [a drug] ​​which is usually taken to prevent stomach ulcers when one is taking nonsteroidal anti-inflammatory drugs, and another drug … the combination and a certain dosage helped in the abortion," she explained.
"For me, it felt like I was taking my power back, and I told myself, 'I am going to do this, some way or another, I don't want this fetus to come to a miserable state, I would rather be ready," the 24-year-old Beirut resident, who asked that her name not be published for of fear of legal consequences and social stigma, told L'Orient Today.
When asked about why she had not used a contraceptive pill to avoid this situation, she said they had become too expensive as of late, and that she and her partner decided to use a condom instead.
"It was probably used improperly at the time," she reflected.
In Lebanon, birth control pills have become exorbitantly expensive, presenting yet another barrier to women's health. Data obtained by L'Orient Today from the Pharmacists' Syndicate shows that the average cost of the pill has risen 750 percent since 2019, with one popular brand, Yaz, increasing in price from LL21,000 to LL190,000.
Dr. Faysal El-Kak, clinical associate at the Department of Obstetrics Gynecology at the American University of Beirut Medical Center, and the coordinator of the center's Women's Integrated Sexual Health Clinic (WISH) told L'Orient Today that he has seen an increase in unwanted pregnancies during the past two years.
He said that while many of his patients come to him to report their own cases, he also receives women who are only there to ask for information "for a friend," an indication of the harmful stigma surrounding sexual health.
Dr. El-Kak explained that one of the main contributing factors to the high number of unwanted pregnancies is low use of contraception among women. The pill's high cost, combined with inadequate education on its benefits, are behind this, he continued, saying, "the increase in these narratives is palpable, especially throughout the past two years."
"Our program always tries to push for all women to have unhindered and affordable access to all contraceptives, as this is a crucial component of women's health care," he said.
Speaking to L'Orient Today, Lama Ftouni, administrative officer at Marsa Sexual Health Center, said that the center has received many more phone calls this year than in previous years from people inquiring about where to find contraceptive pills. She said people are also asking for other forms of birth control that can be obtained for free.
"We had many people who also asked for the emergency contraception pill, which is a birth control measure used after sexual intercourse to prevent pregnancy, as there was a certain period of time where even these pills were not present in pharmacies," she said.
Sexologist Dr. Sandrine Atallah believes that in addition to the lack of access to affordable contraception, the high rate of unintended pregnancies in Lebanon is due to a lack of quality sex education and information on family planning.
A study released earlier this year in Reproductive Health, a medical journal, found that out of 91 Lebanese respondents, only 8.8 percent had general knowledge of key sexual and reproductive matters, like methods of birth control and how to identify the symptoms of pregnancy.​ This makes them more vulnerable to negative outcomes such as high-risk sexual behavior, deficient use of birth control, the contraction of STIs, sexual abuse, unwanted pregnancy and unsafe abortion.
Abortion law in Lebanon
Under the Lebanese penal code, which was drafted in 1943 and based on the French penal code, articles 539- 546 state that abortion is illegal under all circumstances.
It wasn't until October 1969 that Presidential Decree No.13187 allowed abortion, but then only to preserve a woman's life if her pregnancy had endangered it.
The penalty for anyone who facilitates promotes, sells, buys, or acquires an abortion is imprisonment and a fine, even in cases of rape or incest.
While Article 522 of the penal code, which protected a male rapist from prosecution if he married his victim, was repealed in 2017, criminal law does not provide legal protection for women in the case of marital rape and does not allow abortion for rape survivors. specify prevention or protective measures.
"There is a consistent political agenda undermining women's health care," El-Kak said.
Statistics from the Ministry of Public Health (MOPH) show that the total number of legal abortions in Lebanon was 1,066 in 2019. More recent figures were not available, and there is no data on the number of illegal abortions.
However, there is evidence that abortion rates are generally higher in countries enduring poor economic circumstances.
A July 2020 study in The Lancet found that abortion rates are lowest in high-income countries where abortion is broadly legal.
​​"Our findings suggest that people in high-income countries have better access to sexual and reproductive health care than those in low-income countries. Our findings indicate that individuals seek abortion even in settings where it is restricted. These findings emphasize the importance of ensuring access to the full spectrum of sexual and reproductive health services, including contraception and abortion care, and for additional investment towards equity in healthcare services," the report says.
Unwanted pregnancies are just part of the issue
The high price of contraceptive pills affects not only those trying to avoid pregnancy, but also women who take birth control pills for medical conditions, including polycystic ovary syndrome (PCOS), in which the ovaries produce an abnormal amount of androgens. If left untreated, PCOS puts patients at a higher risk of developing cancer and heart disease, and can lead to problems getting pregnant.
Speaking to L'Orient Today, Dr. Gaël Abou Ghannam, obstetrician-gynecologist, said that many women in Lebanon suffer from PCOS and need to use contraceptive pills as a means of treatment. "They can not settle for any affordable contraceptives," she said.
" The patients have often [been] prescribed birth control pills that are suitable for their health conditions."
Karine, 26, suffers from PCOS. To treat her condition, she has been taking oral contraceptives for the last two years.
"I can not afford to buy birth control pills anymore," she said. "It costs LL161,000 and my salary is LL2,000,000, and I need to save every 1,000 lira because I can be feeding my child with these extra savings.
Karine explained that the price of her pills has been increasing since 2019, when she was able to purchase them for only 21,000.
The A Project, a civil society organization that has a hotline for anyone who seeks information and services regarding sexuality and reproductive health, is also giving contraceptives to anyone who reaches out. However, their ability to distribute the much-needed materials is completely dependent on money or unwanted boxes of medication they receive from donors, limiting their impact
According to Dr. El-Kak, access to contraception needs to be expanded in order to help women achieve reproductive autonomy.
"Although contraception is not a viable alternative to abortion, it is crucial that it exists alongside it, so that everyone can realize reproductive freedom," he said.

BEIRUT — She had been engaged for six months when she discovered she was pregnant. Her fiance asked her to abort the fetus because he could not afford to get married and raise a child "all of a sudden." She asked around for a physician who could help her undergo an illegal abortion, but she could not find one through her circle. Feeling she had no other choice, she performed a self-induced...