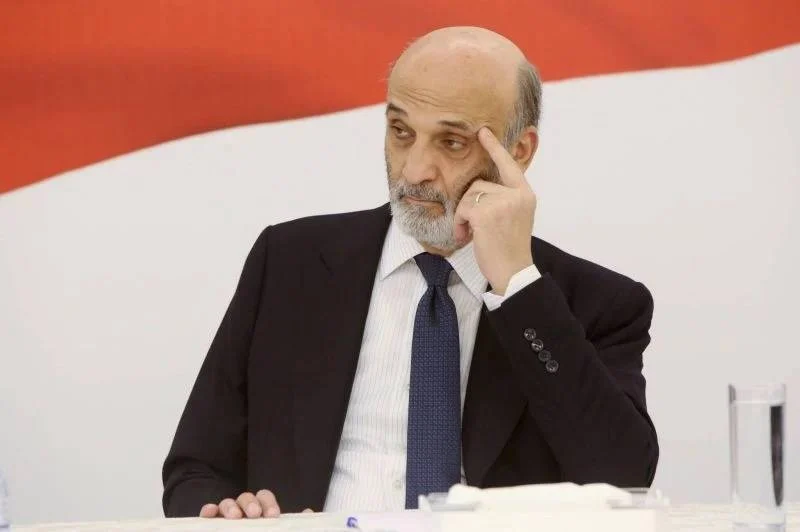 BEIRUT — Leader of the Lebanese Forces (LF) Samir Geagea said Wednesday that President Michel Aoun, his lifelong rival, "wasted 40 years of our lives."
In an interview with an-Nahar website, Geagea called Aoun's presidency the "worst era" for Lebanon and said there is no hope of a "serious rescue operation unless the opposition unites and delivers a president who follows the path of establishing the state again."
He added that the Lebanese Forces are willing to "cooperate in order to reach this goal."
On Monday, Parliament Speaker Nabih Berri convened a fourth parliamentary session devoted to the election of Aoun's successor, which was unsuccessful.
Geagea said the LF voted for MP Michel Moawad even though he was not their first choice, "because our main concern is choosing a candidate that most of the opposition forces agree on," referring to parties opposed to Hezbollah and its allies, Berri's Amal Movement and Aoun's Free Patriotic Movement.
When asked why he did not run for the presidency himself, Geagea said he has "full confidence" that he can "save the country and put it on the right track" but he did not think he would get the votes.
"First of all, my access to the presidency will not please the opposition team because our project does not fit with the project of Hezbollah and I would set a rescue plan for the country that suits my convictions," he said.
He added that "efforts to form a government will continue until the last moment," before the end of Aoun's mandate on Oct. 31. If a government is not formed by then, Lebanon will face its first double vacancy at the executive level.
Maritime border
Turning to the demarcation of the southern maritime border, Geagea said he believes "this step should have been taken years ago" and accused Aoun's mandate of finalizing it now "in the hope that it might help remove the [US] sanctions on Bassil," noting that "an agreement is better than no agreement," especially because it "will open horizons for Lebanon."
Lead negotiator in the Lebanese-Israeli maritime border negotiations, Amos Hochstein, landed in Beirut Wednesday night, bringing with him the final draft of a "historic agreement between two enemy countries," which will be signed Thursday.

BEIRUT — Leader of the Lebanese Forces (LF) Samir Geagea said Wednesday that President Michel Aoun, his lifelong rival, "wasted 40 years of our lives." In an interview with an-Nahar website, Geagea called Aoun's presidency the "worst era" for Lebanon and said there is no hope of a "serious rescue operation unless the opposition unites and delivers a president who follows the path...