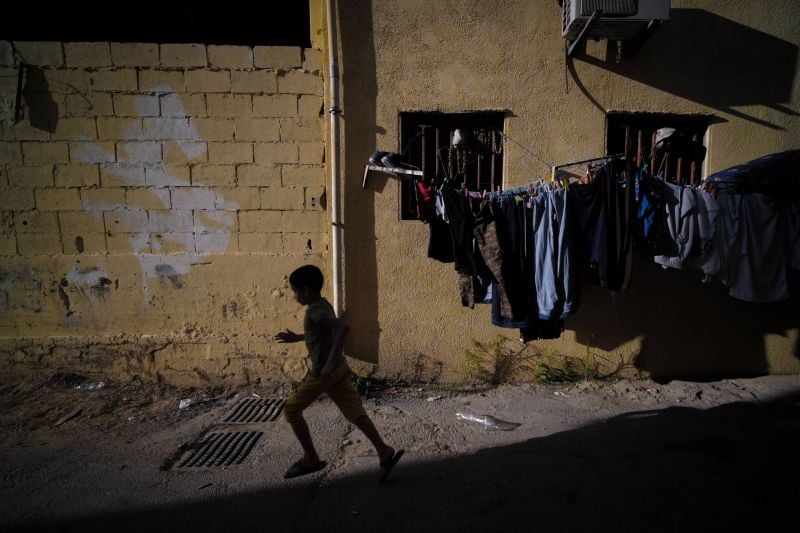 BEIRUT — On May 16, Parliament's Administration and Justice Committee briefly discussed a draft law that, if passed, would prevent people born in Lebanon since 2011 and who are stateless because their births were not registered from being able to submit appeals for Lebanese citizenship.
MP Ghassan Atallah (Free Patriotic Movement/Koura), who submitted the draft bill, told L'Orient Today it aims to prevent Syrian refugees from "unduly" obtaining Lebanese nationality.
However, a number of civil society groups have denounced the bill as "dangerous."
Of course, The draft law remains a long way from being enacted. It still needs to secure approval from the committee and then go to Parliament for the legislature's approval before it can be signed into law and implemented.
What is really at stake? We take a look:
What's in Atallah's bill?
The bill MP Atallah submitted in 2020 would, if passed into law, prevent all stateless people born after 2011 in Lebanon (the year that marks the start of the Syrian crisis) from petitioning to obtain Lebanese citizenship, as it is normally allowed by Lebanese law.
Typically when a child is born in Lebanon, the infant's parents have one year to register the birth with their local mokhtar. The registration indicates the child's nationality depending on their parents' nationality. Lebanese nationality is conferred upon children whose fathers are Lebanese citizens.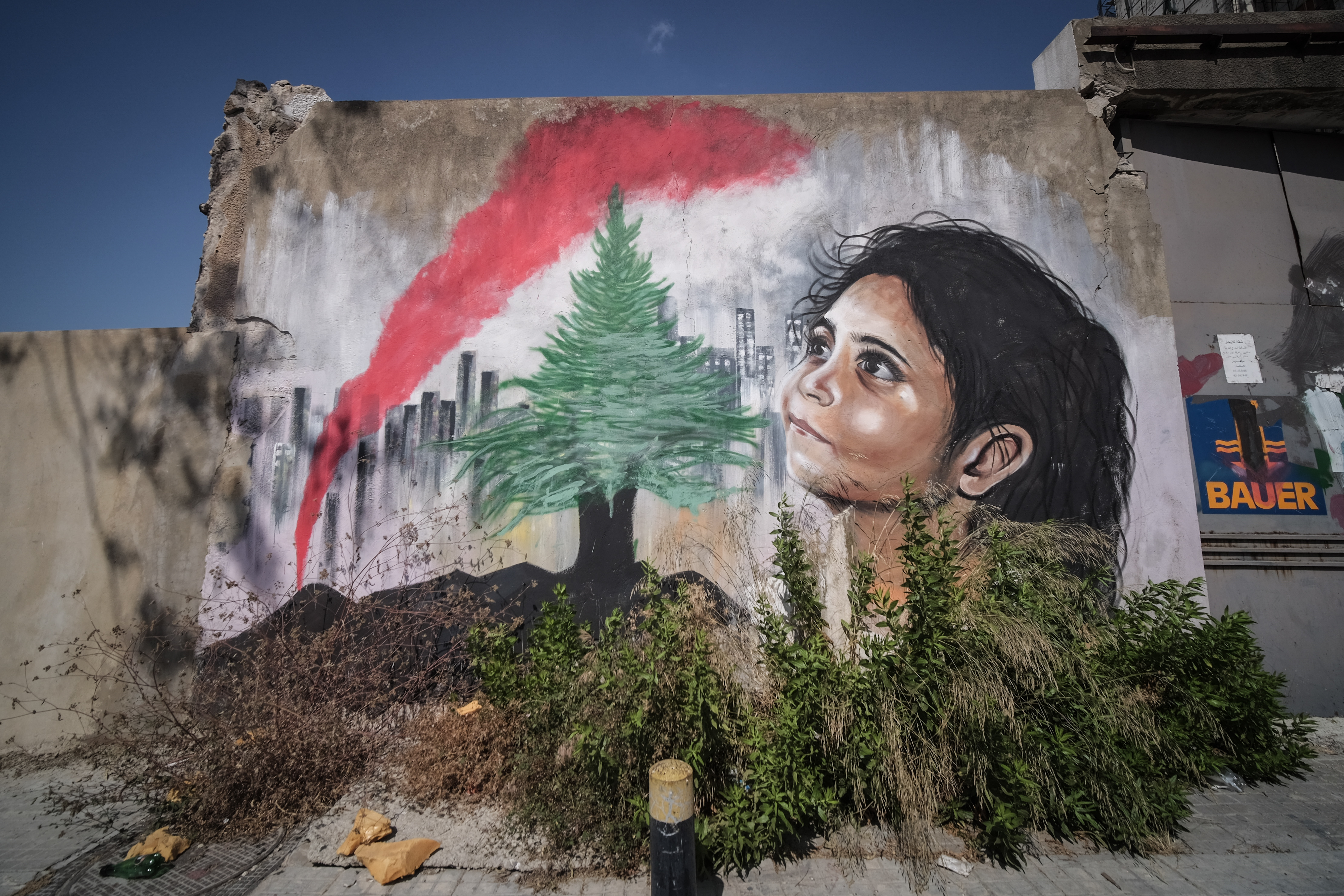 Street art in Lebanon. (Credit: João Sousa/L'Orient Today/File photo)
If a child is not registered within a year of their birth, they will be identified in official Lebanese records as stateless, explained Ghida Frangieh, a lawyer and researcher at the Beirut-based research and advocacy nonprofit Legal Agenda.

MP Atallah told L'Orient Today that the proposed law aims to close a loophole through which children of Syrian parents may obtain Lebanese citizenship.
"We proposed this law because some mokhtars [local officials in charge of administrative functions] are getting bribed in order not to count some Syrian children as Syrians but as stateless, which would enable them to get Lebanese citizenship," Atallah claimed.
According to Lebanese nationality law experts, children are entitled to Lebanese nationality if they are born in Lebanon to stateless parents, to parents of unknown nationality or unidentified parents, or if they cannot claim the nationality of any other country at the time of their birth.
During the turmoil that ensued in the years following the outbreak of civil war in Syria in 2011, more than a million Syrians sought refuge in Lebanon, according to the Lebanese government's estimates. Some children born to these refugees in Lebanon were never registered in either territory and are therefore considered stateless.
Siren Associates, a governance and transparency NGO, told L'Orient Today that there are approximately 27,000 stateless people in total in Lebanon.
In practice, in Lebanon, even if technically stateless people are allowed to apply for nationality, being granted citizenship is an extremely difficult process. Success is rare and it usually requires a decree signed by the president, which Lebanon has not had since Michel Aoun's term ended in October with no successor in place.
The two most recent times nationality was granted were to American citizen basketball players on April 19, 2023 and in June 2022, so that they could play for Lebanon's national team. Despite Lebanon's presidential vacuum, in April the caretaker cabinet assumed the prerogatives of a president and approved this move without any political backlash.
The last time that stateless people got their nationality en masse was in 1994, when a presidential decree granted citizenship to 200,000 people, a third of them stateless. The other two-thirds were Palestinian and Syrian nationals.
What's at stake if the bill is approved?
Legal Agenda's Frangieh told L'Orient Today that Atallah's draft law was "a very dangerous proposal that could lead to denying Lebanese nationality to the children of Lebanese families."
In an article published about the draft law in 2021, Frangieh said that the danger of the text is that it bars Lebanese parents who missed the one-year birth registration deadline from filing lawsuits to overturn their child's status as stateless and instead pass on their nationality.
A study published in 2015 by Frontiers Rights surveyed 3,031 stateless people in Lebanon and found that 42 percent of respondents have parents with citizenships (Lebanese or otherwise). Rather, they were stateless for administrative reasons, such as their parents' negligence in registering births or choosing not to register them because of a wish not to announce multiple wives or a marriage to a wife from another religious sect.
Commenting on the risk of Lebanese people rendered stateless in such circumstances being prohibited from applying for citizenship, Atallah said that the law is still far from its final form, and the text can be amended to enable stateless people born after 2011 to Lebanese parents to obtain citizenship.
The impact of statelessness on the stateless
Statelessness can have a devastating impact on the lives of stateless individuals.
In a 2021 study, Siren Associates explained: "The right to a nationality is often a prerequisite to a range of other rights, including access to education, employment and healthcare."
For example, stateless people cannot buy property since they are "phantoms:" they cannot register with the National Social Security Fund (so many employers tend to avoid hiring them), they can't open bank accounts and can't take money from OMT or Western Union because they have no IDs. However, they can obtain a driving license.
"Left unaddressed, this issue will trap an ever-growing number of people in a human rights limbo, and result in an even bigger challenge to the state," Theodore Caponis, who led Siren's research into the issue in Tripoli, said in his report in 2021.
Caponis warned of an exploding number of stateless individuals in Lebanon in the coming years.
"Our studies show that the stateless population [in Lebanon] could double within 15 years. There is an immediate need to simplify and accelerate the process for settling the status of non-registered individuals born to a Lebanese father, and to simultaneously start a nationwide mapping of the stateless population," Caponis wrote in the 2021 report.
As for unregistered people born to Lebanese mothers, the current Lebanese law does not allow for women to pass on citizenship to their children, though there is a loophole in case the mothers are single.
The matter of Syrian refugees in Lebanon has returned to the forefront of the public discourse in recent weeks. Most political leaders in Lebanon say they support repatriating Syrians, while the international community warns against such a move, citing security risks for those who return to Bashar al-Assad's Syria.
"Usually they [the judges] use this phrase of no settlement to explain why Palestinians shouldn't be given citizenship," Legal Agenda constitutional expert Wissam Laham told L'Orient Today.

Laham added that, to the Lebanese state, Palestinians are officially registered refugees with identification documents, so they are not considered stateless. Palestinians indeed fall under the international regulations of UNRWA, the UN's Palestinian refugees agency, and are considered international refugees of another country living in Lebanon.
Currently, there are hundreds of thousands of Palestinians and more than a million Syrians in Lebanon. Some of them were born here yet who do not have Lebanese citizenship, as the Constitution preamble states that there should be no "settlement of non-Lebanese in Lebanon."

BEIRUT — On May 16, Parliament's Administration and Justice Committee briefly discussed a draft law that, if passed, would prevent people born in Lebanon since 2011 and who are stateless because their births were not registered from being able to submit appeals for Lebanese citizenship. MP Ghassan Atallah (Free Patriotic Movement/Koura), who submitted the draft bill, told L'Orient Today it...