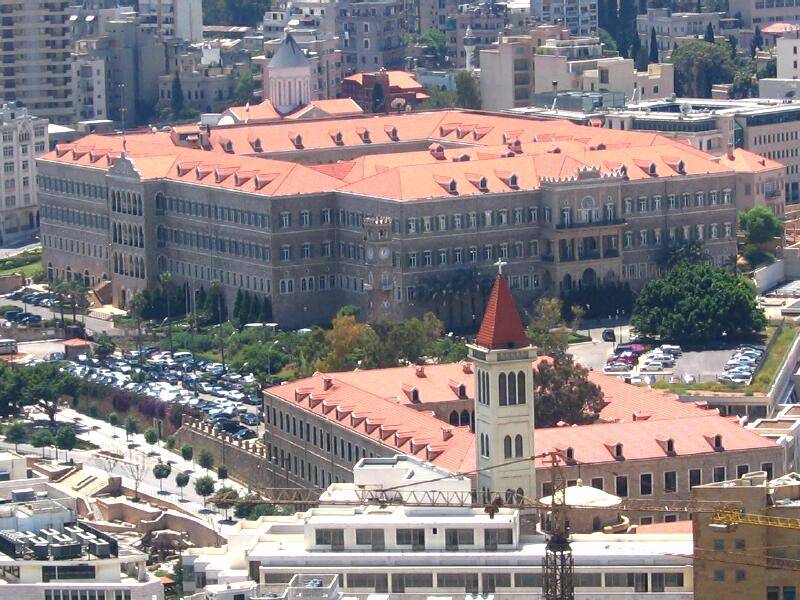 Amid ongoing discussions, dialogues, and meetings aimed at electing a president, important as it is, we have not given serious consideration for an economic dialogue, away from populism, demagoguery, and finger pointing, in order to put Lebanon on the path to recovery. It is regrettable that ongoing economic discussions are not encouraging and stray in different directions, far from the core issues of the current crisis. These discussions can be classified into several categories, though they are interlinked.
Arguing about the past
Some assert that resolving the economic and financial crisis hinges on achieving comprehensive political reform. However, each side claims to hold the ultimate truth while harboring suspicions about the other side's intentions. According to this group, without a comprehensive solution to the political crisis, attempts to extricate ourselves from the economic and financial collapse are futile. It is undeniable that Lebanon grapples with a deep-rooted political crisis with religious and sectarian undertones. While we must undoubtedly strive for political solutions and an overall political understanding on the main contentious issues, we cannot indefinitely postpone economic reform, given the high cost of waiting and the dire living conditions that the majority of Lebanese are enduring.
The second group, which is not fundamentally different from the first, argues that Lebanon has consistently failed to adopt sound economic policies, despite the enactment of numerous laws and the formulation of multiple reform plans in the past. They contend that past failures are indicative of future ones and that no matter what plan is adopted, it will not see the light of the day. True, we have failed as a country to adopt the right policies, and that is why we are in the midst of this unprecedented crisis, but this should not deter us from taking immediate action while learning from our historical missteps. Failure to do so may lead to future regrets and further exacerbate the crisis.
The third group excels in building illusions, making hollow promises, and engaging in empty rhetoric through media appearances. Each faction proclaims to have the people's best interests at heart, but deep down, they know that their proposals are unfeasible in the manner they present them. This form of media pretense nurtures a culture of baseless promises, paving the way for an inflated rhetorical and media competition under the guise of serving the people. To overcome this, we need a group of good reformers committed to the nation's well-being over their personal interests. Having a reform-oriented parliamentary bloc and an inclusive reform nucleus will undoubtedly alter the nature of ongoing debates and discussions in the parliament, and invigorate the process of economic reform.
Compromising the future
Another group comprises a mix of analysts and 'new economists,' along with some other economists who may have been influenced by the crisis, affecting their objectivity in looking at facts and solutions. They inundate us with theories and analysis that can at best be described as misleading, as they adapt to changing circumstances to serve their own agenda. For example, some claim to oppose the government's economic reform program in order to "save deposits" (which is exactly one of the objectives of the reform), without taking into account the reality of the financial losses (estimated at more than three times the GDP) nor the urgent budgetary needs of the State and the sustainability of public debt. Others claim that Lebanon does not need foreign financial support. Some politicians, who we thought could be trusted to push for reforms, listen to this new breed of 'economic experts,' as they are seemingly more interested in hearing what pleases them rather than the unvarnished truth.
The fifth group relies on time to solve all problems, assuming that people will eventually "get used" to the new situation and not rise against the dire reality, particularly when sectarian loyalty often takes precedence over their daily livelihood and basic needs. While this theory holds some truth, persistent economic deterioration and the people's need to secure their most basic human needs will inevitably lead to people' uprising when they have nothing to lose, especially when sectarian leaders live in opulence while their constituents struggle to provide for their families. This may spark social unrest that could escalate into chaos.
Another group is banking on future gas and oil resources to rescue Lebanon from its multifaceted crisis. However, such reliance on unforeseen resources must be accompanied by sound policies, regardless of whether oil wealth materializes or not (though we all hope for substantial amounts of oil and gas). We must establish the necessary policy foundations to ensure that any future wealth, if discovered, is used for the benefit of all. It is essential to be aware that in the absence of an agreement on external debt, external creditors may have a priority claim over the treasury on future gas and oil resources that could lead to legal disputes in international courts. Thus, there is an urgent need to restructure the debt and seek the best terms as soon as possible through the implementation of the economic and financial reform program.
Despite some strong voices in the government in support of the reform plan, defending and promoting the plan can be more vigorous, even by some who were involved in its preparation. The lack of enthusiasm by some members of the government is apparent when discussing the country's financial situation and when some policies adopted in the plan are being opposed. Such positions may reduce any momentum other parties concerned may have for reform. In this context, we all must strive to explain and clarify the content and details of the plan and steer the ongoing debate with all stakeholders and the Lebanese public toward reaching effective solutions.
Despite the difficult circumstances and the confusing debate by some policy makers, finding a solution to the economic crisis is attainable, though challenging given the ongoing discussions in Lebanon and the conditions and interconnections that make it difficult to resolve all the existing problems at once. Much like in mathematics, when the number of variables exceeds the number of equations, finding a solution becomes impossible. When things get entangled and the threads of the solution become complicated, priority must be given to addressing urgent matters that cannot be postponed. For these reasons, we all must approach these issues in a logical and a scientific manner and establish a crisis unit for a calm and purposeful discussion to find solutions to the deep economic crisis we are currently experiencing.
The responsibility falls on all of us, from the government to the parliament, to the monetary authorities, to unions, opinion leaders, to the Lebanese public at large and to the media. If all political factions and stakeholders in public affairs remain entrenched in their positions and link any economic solution to prior actions that are hard to achieve in a reasonable time frame, the cost of inaction will be extremely high. Continuing to ignore the seriousness of the current situation and its consequences, and disagreeing over the past and the present, may lead us to lose the future.
Saade Chami is Lebanon's Caretaker Deputy Prime Minister.
Amid ongoing discussions, dialogues, and meetings aimed at electing a president, important as it is, we have not given serious consideration for an economic dialogue, away from populism, demagoguery, and finger pointing, in order to put Lebanon on the path to recovery. It is regrettable that ongoing economic discussions are not encouraging and stray in different directions, far from the core...