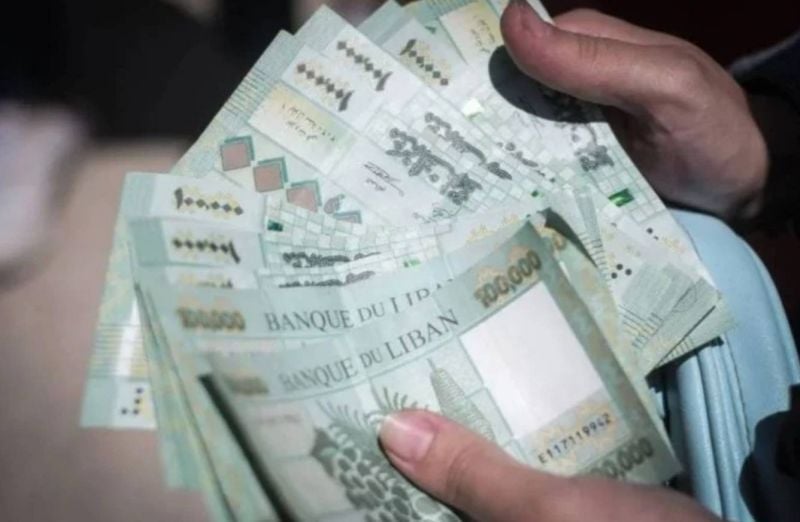 BEIRUT — For years, the Lebanese confidently put their savings in banks.
They benefited from high interest rates made possible by Banque du Liban's years-long financial engineering scheme — one that would eventually end in total system collapse.
Since the onset of the economic crisis in 2019, illegal capital control measures have trapped the savings of Lebanon's depositors in the banks, save for the wealthy and well-connected few who were able to access their money in time.
For the thousands of other Lebanese who weren't as lucky, years of lifetime savings have all but evaporated.
Many people who once trusted their banks with their assets are now skeptical of them. So how does one put money aside in a country where the banking system is not trusted?
L'Orient Today spoke to several citizens to ask how their saving habits changed after 2019.
The 'tradition' of storing cash at home
One of the main saving methods people mentioned is the time-honored practice of storing cash in their homes. People who previously put money in Lebanese savings accounts have acquired safes and are now stashing their banknotes at home.
"We used to have a savings account as a sort of retirement fund … hoping that some of it would go to our children later on," Soraya, a Beirut resident in her 50s, told L'Orient Today. "Unfortunately, it's all gone. A lifetime of sacrifice and careful spending has gone up in smoke."
"Our savings are kept in cash in a safe," she added, "at home."
Soraya used to have a safe before 2019, but used it solely to store papers. She said that she never stored money in it before the financial crisis set in.
Nassib Ghobril, chief economist and head of the economic research and analysis department at Byblos Bank, cautioned against the practice: "If savings are kept in houses, they could be stolen and money can get moldy."
Soraya admitted that the idea of keeping money at home scares her. "We are all worried about having money in the house because of all the thefts that have happened in the area around us. We heard many stories about gangs breaking into homes and robbing them. This is definitely a constant worry."
'Gold is jewelry and a safe'
"Al-dahab zina w khazina," ("Gold is both jewelry and a safe") as the well-known adage goes.
Faten, a small business owner in her 50s, recited the maxim while explaining her idea of investing in gold as a way of saving.
"We became afraid of the dollar, which can be affected by economic crises," she added. "Gold is a convenient saving method. Someone can buy gold with $50 or with a very large amount of money. So, people can save money through gold regardless of the amount that they wish to save."
Collecting gold, Faten added, is safer than accumulating cash because of its value retention.
Meanwhile, Ahmad Daher, a 24-year-old application analyst, said that he is open to the idea of buying gold to save but hasn't gotten around to it yet.
Still, he added, he is aware that gold has a longstanding reputation in Lebanon for preserving wealth due to its value over the years.
Overseas banks
The lucky few who have access to bank accounts abroad can transfer their savings to a trustworthy institution.
Nizar, a software engineer in his 20s, is among them. "In 2020, I put a lot of effort into setting up bank accounts abroad," he told L'Orient Today.
He said he likes to keep multiple accounts as a hedge so that losing access to one account won't cripple him financially.
Lebanese citizens like Nizar, who do not hold a foreign passport, are not allowed to open bank accounts in most countries.
"I traveled to Turkey with cash," he explained to L'Orient Today, "lived there for eight months, got a residency, set up a local bank account, then used that to set up a Wise bank account."
The software engineer warned Lebanese living abroad temporarily and who do not have second passports against opening bank accounts in their host countries, especially if they do not have a long-term plan. Nizar planned to relocate to the United Arab Emirates, set up bank accounts there, then move to Portugal with a D7 passive income visa and get a Portuguese passport. Unfortunately, his UAE residency application was rejected.
Asked how he moves funds from bank accounts abroad to Lebanon, Nizar told L'Orient Today that he transfers his money "to a fresh dollar account locally and withdraws it."
"Different banks have different limits on fresh dollar transfers and withdrawals," he added "BBAC seems to be the best option right now, with a withdrawal limit of $5,000 per week."
He "uses online banking to do the transfers."
However, Nizar said he does not transfer money from Lebanon to bank accounts abroad, noting that when he tried to open the Wise account from Lebanon in 2020, "that did not work."
Soraya said she trusts overseas banks more than those in her own country. "Living abroad would mean trusting the banking system [in the host country] and, more importantly, trusting the government to have our backs and protect us from corruption," she explained.
"If we were living abroad, our money would be in the banks, probably invested in treasury bills or other financial instruments that would bring in interests and dividends."
"Should, by some miracle, our savings increase, definitely we would send the money abroad," Soraya added. "We would not leave it here in the bank. Trust is completely gone."
Cryptocurrency, the trendy saving method
"The best option to transfer money from Lebanon to abroad would be to buy crypto," Nizar suggested, "and sell it abroad to get cash or take cash through the airport."
Nizar said he spends around 10 percent of his salary investing in cryptocurrency.
"I believe in the technology behind Ethereum," Nizar added, "so I deposit some money there periodically. I also have some Bitcoin because it's more popular."
"But prospective investors should know that cryptocurrency is itself a gamble."
"The money can lose its value and depreciate," Nizar acknowledged. "These fluctuations can be draining so if you can not ignore them, do not drain your energy on buying crypto. You can find another approach that would work better for you."
Nizar explained that some people buy crypto through "Instagram pages with large followings who have local offices." Customers go in person to transfer the crypto and the offices then compensate them in cash.
"They usually charge a two percent fee," Nizar added, "but it is cheaper than Western Union or OMT."
"For now, I've been holding onto the crypto I buy. I'll keep using it as long as it provides me with a much-needed option for better controlling my money."
Are Lebanese banks safe today?
Some people, nevertheless, still put their money in Lebanese banks.
Ghobril estimated that, across Lebanon's banking sector, "between 200,000 and 220,000 fresh dollar accounts [holding] $1.6-1.8 billion were created after 2019."
"These include personal, company and salary accounts," he added.
It's still a far cry from the foreign currency deposits that were in Lebanese banks before 2019. Nearly $97 billion of those deposits — more than 90 percent of which are now denominated as "lollars" — remain locked in the banking sector today. This amount does not include withdrawals made by well-connected individuals, the deposits taken by force through bank raids and monthly withdrawals made by depositors after the central bank issued a circular allowing for limited withdrawals.
Asked if he would consider putting money in a Lebanese bank today, Daher, the application analyst, was adamant: "Right now? No."
"Before a full restructuring plan is implemented, a clear financial recovery plan is revealed and there is an actual functioning government, with a competent prime minister, and president to lead the country, I wouldn't bother."
BEIRUT — For years, the Lebanese confidently put their savings in banks. They benefited from high interest rates made possible by Banque du Liban's years-long financial engineering scheme — one that would eventually end in total system collapse.Since the onset of the economic crisis in 2019, illegal capital control measures have trapped the savings of Lebanon's depositors in the banks,...