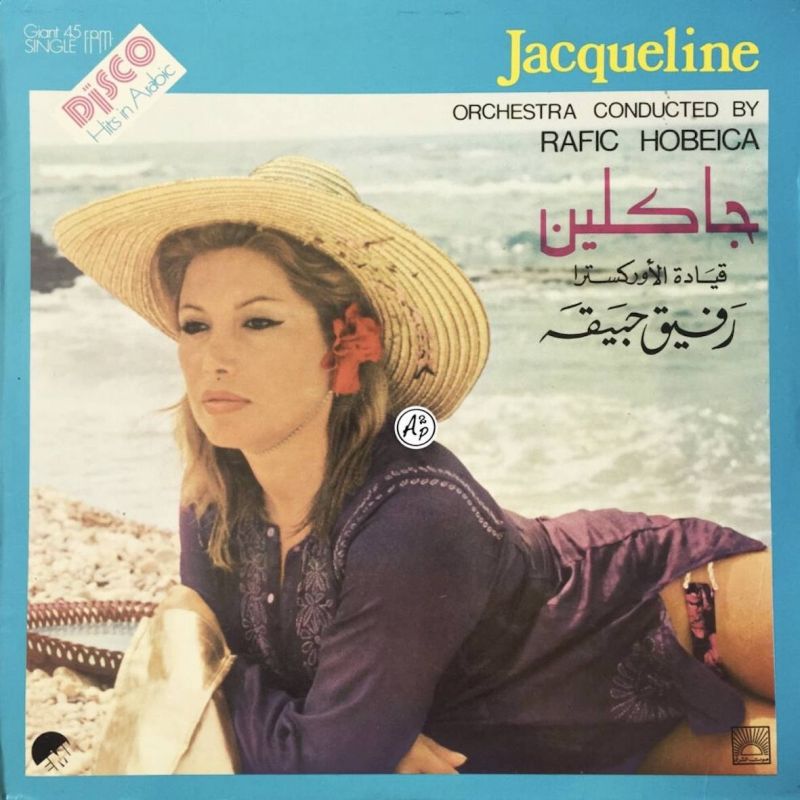 During tumultuous Civil War times, an entire generation found solace and escape in its vibrant aesthetics. However, the question remains: did disco ever truly vanish?
In August 1983, "Flashdance" drew audiences in the cinemas of Beirut several months after its release. On the radio, David Bowie beckoned people to dance and Donna Summer celebrated the independent woman.
While Ronald Reagan's conservative America embraced Madonna, a passionate Lebanese 20-year-old named Christiane was on a quest to find herself between the neighborhoods of Rabieh and Achrafieh.
With her deep love of fashion, gin and women, Christiane was, at the time, a psychology student who spent her nights working behind the DJ booth of a cozy bar in the city.
"I am a child of the war generation," Christiane said. "We witnessed and heard it all."
"Above all, we were young," she said of the carefree era of disco four decades ago. "The radiance of our dim disco lights eclipsed our fears."
Lebanese flags often flew at half-mast and artists found themselves in a state of hibernation. The artistic void experienced during the war was filled with Western radio and television. While the disco wave gradually waned in its New York stronghold, it continued to captivate war-torn Lebanon for a while longer, before giving way to a new current and French pop.
Now, four decades later, it's back.
This resurgence is propelled by a desire to escape reality through the infectious rhythms of a bygone era. It's as if there were echoes of multiple "Christianes" from 2023.
This past summer, no trendy nightclub or wedding set was complete without at least one ABBA or Boney M remix.
Disco, a musical genre with a history as rich as it is socially significant, is staging a comeback. Glittering disco balls and pulsating strobe lights dominate the scene once again.
Gloria Gaynor's voice blasts beneath the shells
"Disco is more than just music," stated Giuseppe Savoni, creator of the Disco Bambino Instagram account. "It's an attitude, a way of life."
Savoni has consistently touted the cultural significance of this funk-inspired movement.
In early 1970s Lebanon, it was models and socialites who ushered in the bohemian, glittering aesthetic in the wake of the hippie wave.
At Beirut's rooftop restaurants and inside its high-end hotels, figures like Georgina Rizk and Mona Ross championed the vibrant shift in fashion, drawing inspiration from the early days of disco that had, until then, remained confined to underground circles.
As the genre began its transition from the basements and dance floors of Manhattan and Brooklyn to venues across Europe and the Middle East, Lebanon found itself plunged in war.
"It was a period when our lives were constantly in jeopardy," said Élie Aramouni, a television producer who has hosted programming on Radio-Liban for 35 years. "A time when Gloria Gaynor's voice provided a fleeting escape from the deafening sounds of shells exploding outside."
In 1977, just two years into the Civil War, Lebanon pulsated to the beat of the soundtrack of "Saturday Night Fever," a film that, beyond its storyline, illustrated how disco's cultural influence impacted the communities that nurtured it.
From New York to Beirut, beneath the glitz and glamor of these tunes lay a genuine protest movement.
"Fueled by the discrimination they faced, both in terms of their sexual orientation and ethnicity, marginalized communities forged an alliance and cultivated a culture where all forms of excess were not only accepted but celebrated," explained Savoni.
Amid the chaos of militias and the dust of war, a claim to liberalism persisted. Troubled times blurred the lines, creating a fertile ground for seemingly everything: alcohol, drugs, and sex seemed permissible, and the youth readily seized the opportunity.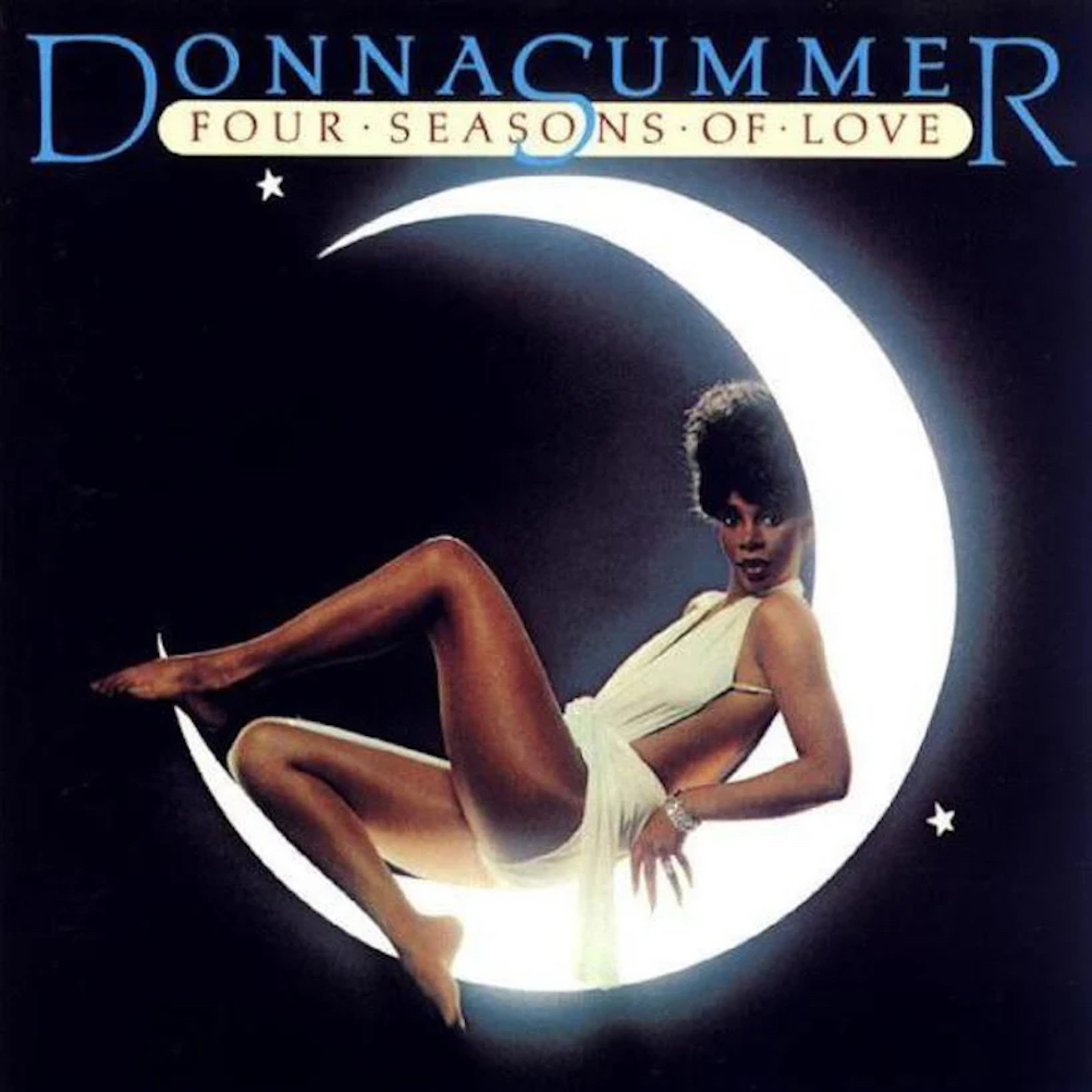 Donna Summer, queen of disco. (credit: DR)
Freedom, equality and platform heels
In 1977, as the world swooned over John Travolta's dance moves, Lebanon witnessed the birth of its first FM radio stations, which played a steady rotation of hits by the Bee Gees and the Pointer Sisters, interspersed with news bulletins and announcer updates.
With the conflict in full swing, prominent local artists opted to keep a low profile and avoided taking sides that could jeopardize their careers. They willingly stepped aside, leaving the stage to newcomers, until the situation calmed.
Among the emerging talents, a few quickly stepped into the role of disco icon. Notable mentions include Samy Clark, known for his gravity-defying hairstyles, and Jacqueline Monroe, a model who covered "I Will Survive" (Ana baddi 3ish) in Arabic.
"The true Lebanese disco sensation was Elias Rahbani's 'Liza,' released in 1978," Aramouni said. "Its vinyl sleeve featured a half-naked woman — an image that would have shocked people today."
While the disco era was closely intertwined with the women's liberation movement in the West, complete with anthems and slogans, it also played a role in the hyper-sexualization of female bodies and song lyrics.
"Many of the major hits from that period were sung by artists like Donna Summer, Chaka Khan, and Laura Branigan — women who openly embraced their desires and pleasures," said Savoni.
In Lebanon however, the climate was not quite conducive to sexual liberation. Despite the bustling nightclubs and extravagant parties in areas untouched by the conflict, conservatism still held sway.
In Beirut's upscale venues, Arabic artists often faced rejection. They were associated with a country that many sought to distance themselves from. Yearning for other places, the youth crafted their own avenues of escape.
"We were not familiar with Lebanese singers," Aramouni said. "They held little relevance for a generation more enthralled by Madonna than Sabah."
The Lebanese LGBTQ+ community in particular found solace in the vibrant aesthetics of discotheques, embracing the atmosphere from Studio 54 to the humble, makeshift bars of Kesrouan.
Criticism and disillusionment
The summer of 1983 was the "last [one] to embrace a certain lightness," according to Wafa Khochen, a DJ at Radio-Liban.
The political climate in the country granted young people one final midnight respite. The harsh reality of war in Lebanon and the global AIDS epidemic that swept across the world left the dance floor bereft.
The party had come to an end.
A few untouched clubs in Beirut, along with some bars in Faytroun, went on to become techno havens. French-speaking audiences turned their attention back to their one-hit-wonder starlets from France, while others found solace in the tunes of Lionel Richie.
Yet, there was still an absence of Lebanese or Egyptian artists. It wasn't until the Civil War ended that we witnessed the revival of the pan-Arab art scene.
Did disco perish on a summer night in Lebanon?
"Disco never truly disappeared," Aramouni said. "It merely adapted and evolved with the changing times."
Christiane left Lebanon on Aug, 31, 1983. In France, where she pursued her studies, she briefly embraced the role of DJ at a few events.
This perpetual disco enthusiast, someone who "saved her good years," remains marked by the war, "despite the good times."
Now, back home, Christine reminisces. "When you were 20 in 1983," she said, a tear in her eye, "you yearned for glamorous, joyous, and diverting escapades."
In 2023, four decades later, disco is resurgent in Lebanon and across the globe. Because, it seems, the need for an escape still endures.
*First name has been changed
This story first ran in French in L'Orient-Le Jour, translated by Sahar Ghoussoub.

During tumultuous Civil War times, an entire generation found solace and escape in its vibrant aesthetics. However, the question remains: did disco ever truly vanish?In August 1983, "Flashdance" drew audiences in the cinemas of Beirut several months after its release. On the radio, David Bowie beckoned people to dance and Donna Summer celebrated the independent woman.While Ronald Reagan's...