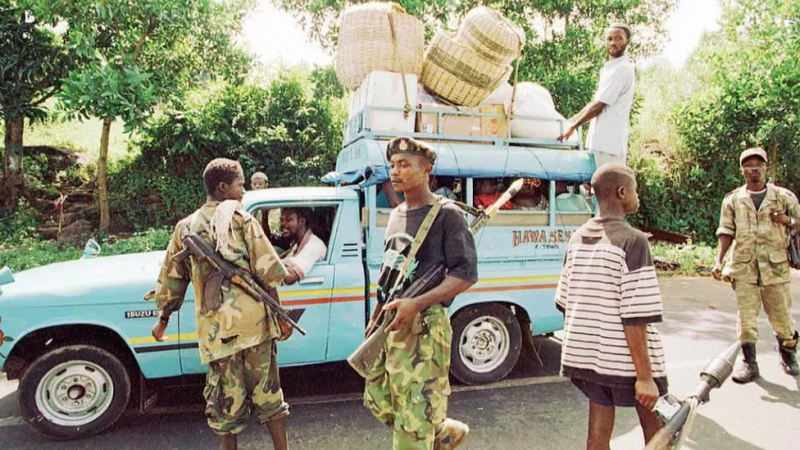 BEIRUT — Abu Hussein was only 13 when his father picked him up from school and drove to Sour's port to board a ship alongside thousands of others from Lebanon's south.
It was 1983 and war with Israel was at its peak. Abu Hussein lived in the village of Jwayya, and the sound of bombs, sirens and buildings crumbling to the ground kept him awake that year.
Money was scarce, and supermarket shelves were empty.
"My late father, may God have mercy on his soul, heard from our late neighbor Abu Ayoub that a ship was arriving on Sour's coastline and would be heading to the African continent," he remembers.
He was in the seventh grade at the time and hadn't even heard of Africa.
"I went to my cousin's house, who was in tenth grade, across the street from me and I asked him if he's heard of Africa before. He opened his school textbook and showed me, and I remember the hotness of the tears on my cheeks. If I was halfway across the world, how would I find my way back to Jwayya?"
Abu Hussein landed in Nigeria and traded in his school books for work as a dishwasher in Lebanese restaurants.
Decades of hard work later, he became the owner of his own restaurants across Nigeria.
Abu Hussein's story is just one of many. Despite the financial success many emigrants from the south would find in Africa, the hardships many faced in years to come would feel all too familiar, mirroring what they left behind.
As it turned out, Abu Hussein was among the lucky emigrants: for others, war also lurked around the corner in their new homes.

An ongoing deadly war in Sudan, as well as coups this year in Niger and the Democratic Republic of the Congo, have highlighted the precarity of these (relatively) newfound safe havens for Lebanese expats, as hundreds of Lebanese citizens were forced to flee or undergo evacuation for their safety.
What is it like to flee war once again?
L'Orient Today spoke to three young Lebanese expats about what it feels like to flee from places where they had initially sought refuge.
'We had nowhere to go, nowhere to hide'
On July 26, 2023, Niger, a west African country with a large Lebanese diaspora, experienced a coup d'état.
Nadia Youssef had moved to Niamey, the country's capital, five years ago, when her husband got a job working for a Lebanese furniture company servicing the entire African continent and several Gulf countries.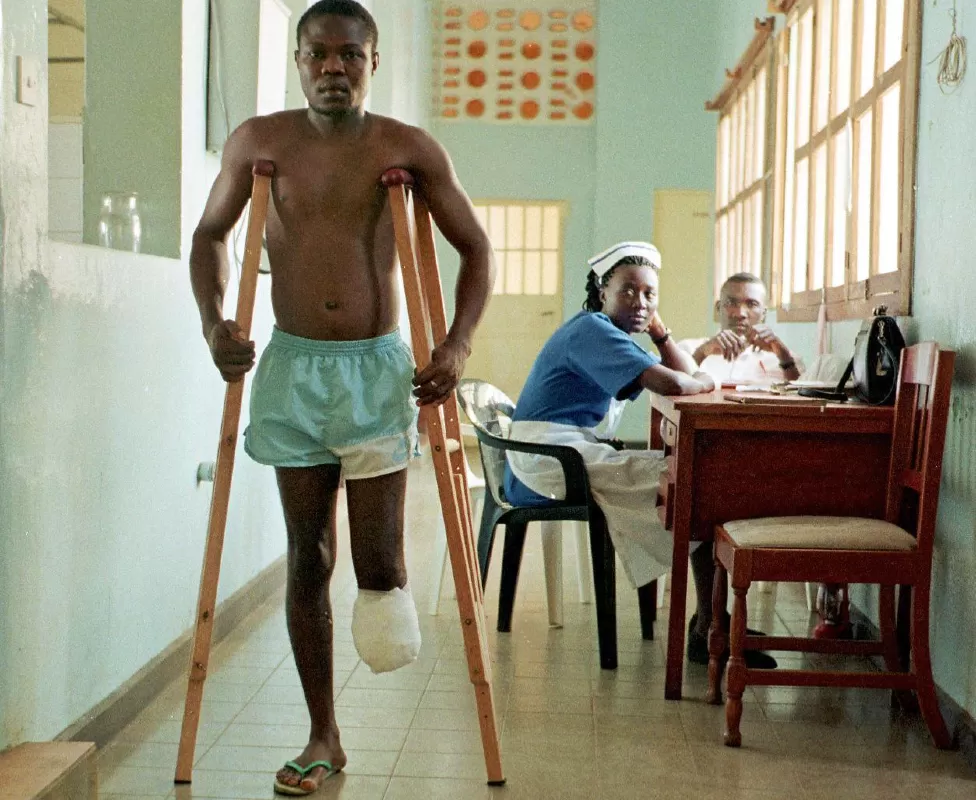 Some 50,000 people were killed and thousands more had their bodies mutilated during the 1990s Sierra Leone civil war. (Credit: AFP/Archive photo)
"We had been hearing for a few weeks that the situation in Niger was fragile but I didn't know or even imagine what I would be going through next," Youssef told L'Orient Today.
"Things escalated quickly because seemingly overnight, bombs and shots were being fired everywhere and people were running to the streets trying to flee, " Youssef said.
"My husband and I decided to stay home and stay away from the windows. We had nowhere to go, nowhere to hide."
Niger does not have a Lebanese embassy or consulate.
Almost a week after the fighting broke out, the Lebanese Foreign Ministry issued a statement urging Lebanese citizens in Niger to contact the Lebanese Embassy in Abidjan, in neighboring Côte d'Ivoire, if they needed help.
"We contacted a driver who was willing to risk his own life to drive us for over 30 hours to Côte d'Ivoire, but the consulate there was not actually repatriating Lebanese to Lebanon. Rather, they had only contacted border control to allow us to enter the country and head to the airport. We had to book our own tickets and fly to Beirut," she recalled.
Nadia and her husband and three-year-old daughter Maria are staying with family in Beirut until they figure out their next steps.
"Staying in Lebanon is not an option for us. With the economic situation here we can't stay, and we are already running out of savings," she lamented. "My husband has family members living in Nigeria so he has been trying to contact them to find employment at one of their many restaurants scattered across Nigeria, so for now we are waiting."
'We were stepping over the dead bodies'
In May 1997, Sierra Leone underwent a military coup.
"The war came during Ramadan. We were having suhoor [a meal usually eaten after midnight and before sunrise] when we heard screaming and shots being fired," recounted Huda.*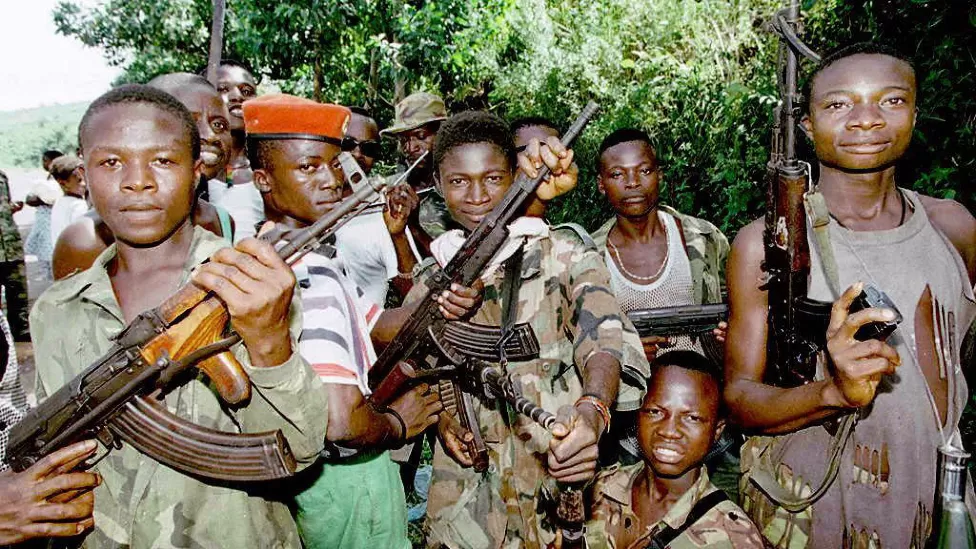 Armed young men during the 1990s civil war in Sierra Leone. (Credit: AFP/Archive photo)
Growing up in the country, her family owned several enterprises, ranging from diamond mines to restaurants, gyms and cafes.

When word got out that their neighborhood was no longer safe, they were forced to flee.
"In the street parallel to the one we were running in, people on the street were being shot. My dad told us not to look down on the ground and to keep running, but again the curiosity of a kid took over and I looked down and came face to face with half a dead body," Huda remembered.
"We had to step over dead bodies while my dad kept telling us to keep running," Huda said.
Huda and her family escaped to Malta, then traveled to Cyprus and Turkey before finally landing in Beirut.
"We later knew that an explosion was thrown into our house in Sierra Leone and that many other Lebanese had not only lost their businesses, but had also been kidnapped," Huda explained.
The family moved back to South Lebanon and slowly began rebuilding their lives.
Huda used her return to her family's village to connect with her grandparents, aunts, uncles and cousins.
Soon after, she graduated from high school and began to study biology at the American University of Beirut.
She then moved to the US, where she now works as a researcher and part-time university instructor.
Her father has since then opened a chain of restaurants in South Lebanon.
'A life-saving favor'
Côte d'Ivoire, another West African country, experienced a coup d'etat in 1999.
"I was 13 years old in 2002 when I began hearing the word 'coup' being said, half-hushed, and mumbled by adults around me," Hussein Hijazi, now an architect in Dubai, told L'Orient Today.
A few weeks after the coup, Hijazi's family packed up their belongings and left.
"We took a bit of our clothes, and rushed outside where a few members of the official army were waiting for us in military trucks, ready to escort us to the airport," Hijazi remembered.
Born and raised in Côte d'Ivoire, Hijazi's father had plenty of local friends in the country who were ready to help.
It was "a life-saving favor," Hijazi said.
"On the way to the airport, my father told us to not look up and to stay looking on the floor. He wanted to protect us, but my curiosity got the better of me, and I peeked from the side of my eye. I can never forget what I saw." Bodies were piled alongside the road in pools of blood.
Hijazi's family owned a chain of Lebanese restaurants across Côte d'Ivoire and worked in diamond mining.
Reliable banking systems were inaccessible in the country at the time, so his parents kept their money in the closet at home and covered it with thick winter jackets.
"That's what most Lebanese people did," he explained.
"So naturally, when we had to flee we had to carry the money with us physically. I had a small Spiderman backpack that I would take with me to the beach and I think my dad placed over $20,000 in it and covered it with socks and T-shirts and told me to carry it," he said.
Carrying their money this way was risky, but it was the only way, he recounted.
The family made it safely to Beirut, where they would rebuild their lives.
"I joined a fancy private school, along with my two older sisters. I knew most of the students not only in my grade but in my school because we had fled together and had been in the Lebanese school in Côte d'Ivoire together, some I had even gone to school with since kindergarten. The teachers sometimes joked and called us the 'African tribe,'" Hijazi remembered.
A year later he made new friends and adjusted to his new life, but the images he saw the night they fled would haunt him for years to come.
Nevertheless, he said, "Côte d'Ivoire will always be home to me. When I think of it, I only remember warm memories of growing up there."
*Some names have been changed at the interviewees' request for privacy.
BEIRUT — Abu Hussein was only 13 when his father picked him up from school and drove to Sour's port to board a ship alongside thousands of others from Lebanon's south.It was 1983 and war with Israel was at its peak. Abu Hussein lived in the village of Jwayya, and the sound of bombs, sirens and buildings crumbling to the ground kept him awake that year.Money was scarce, and supermarket...